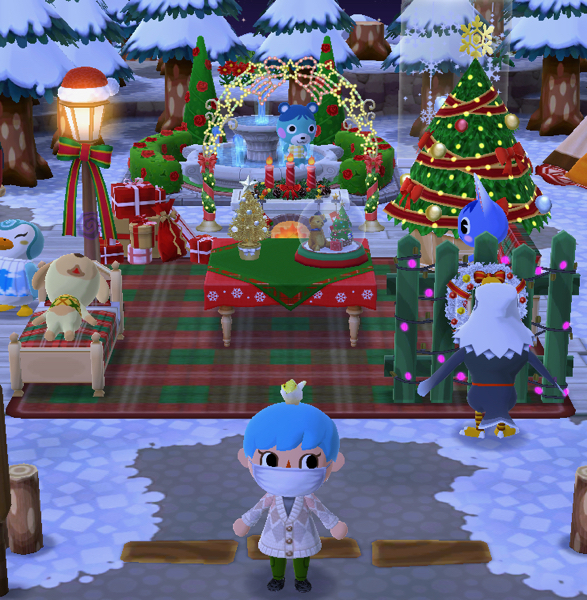 Animal Crossing Pocket Camp reissued tons of previously released holiday items. The ones that caught my attention were the Holiday 2017 items. I did not have time (or materials) to make them all, but I did get a fair amount of them done.
These screenshots were taken in December of 2020.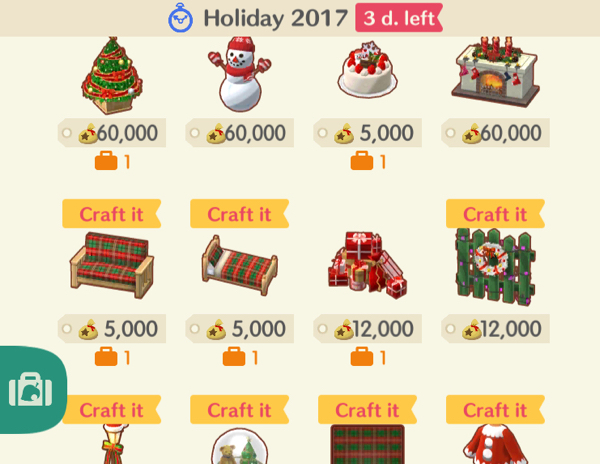 Some of items in the Holiday 2017 collection have "Jingle" in the name. Jingle is the name of the reindeer animal friend that leads the 2020 holiday events in Animal Crossing Pocket Camp.
As you might expect, all of these items are crafted for the player by Cyrus.
Jingle checked rug
Jingle checked sofa
Jingle checked bed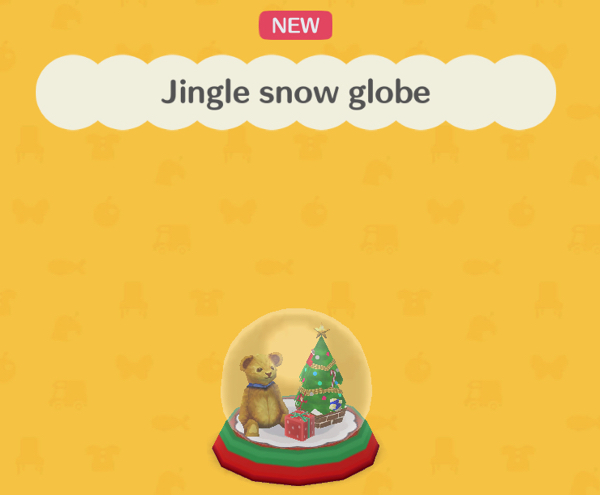 Jingle snow globe
festive bow tree
mountain of presents
Jingle fence
The festive fireplace required 60,000 Bells and took about 24 hours to craft.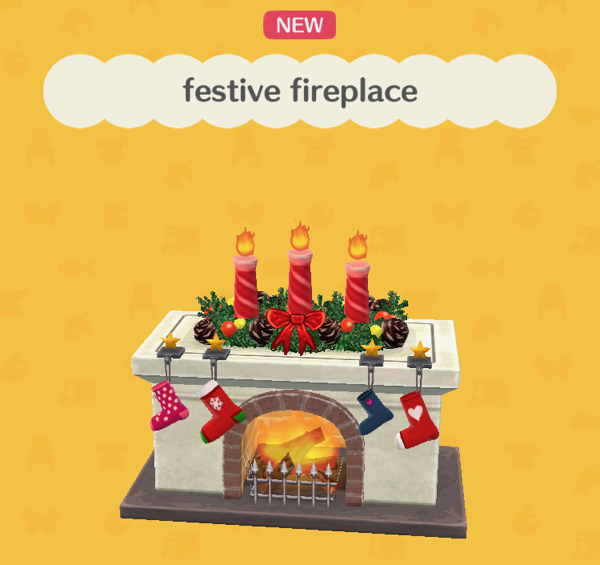 festive fireplace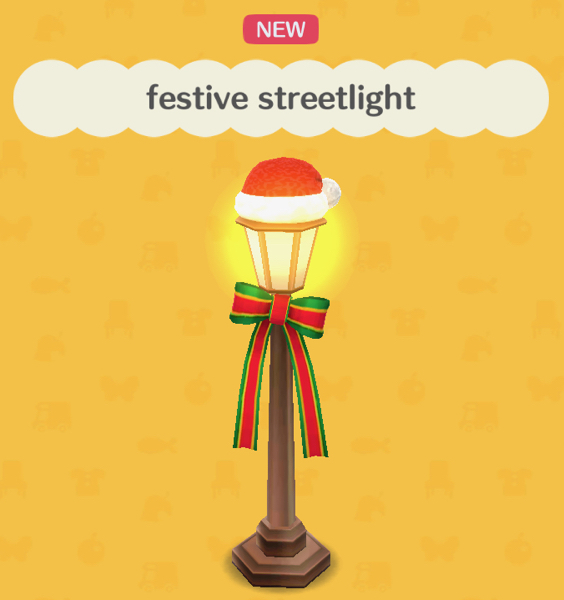 festive streetlight
Here is how I arranged my Holiday 2017 items. The arch in the back is not part of the collection. It is from the 2020 holiday events. The golden ornament tree in a pot is also not part of the Holiday 2017 items. It was a gift from Animal Crossing Pocket Camp.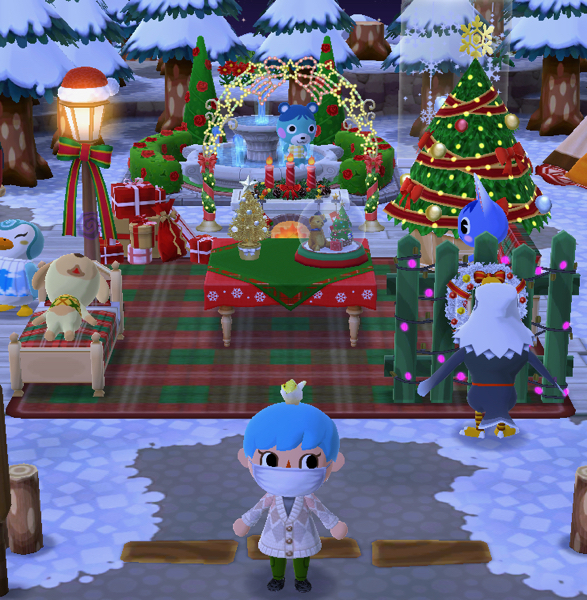 The animal friends at my campsite seems to like these holiday items.
Animal Crossing Pocket Camp: Holiday 2017 Reissued Items is a post written by Jen Thorpe on Book of Jen and is not allowed to be copied to other sites.