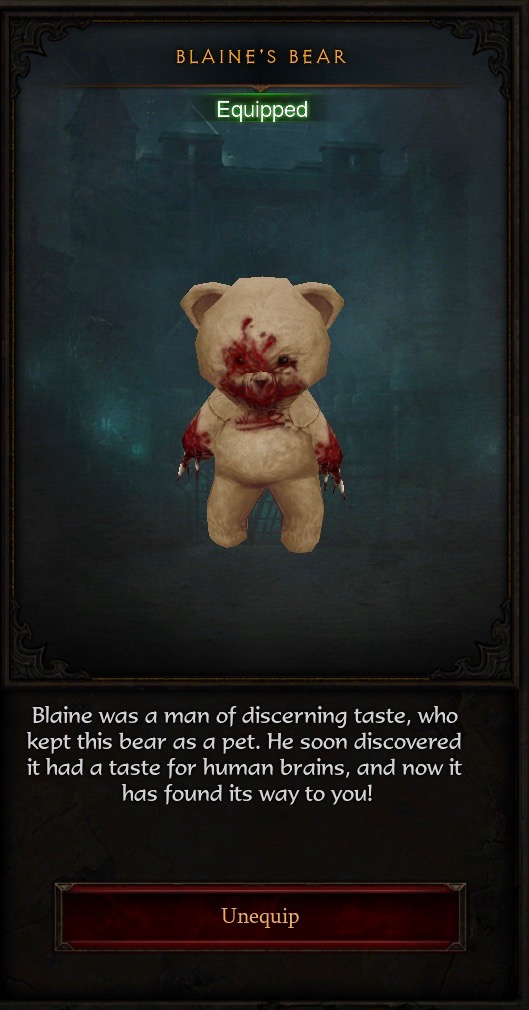 This is Blaine's Bear. I got this ominous yet adorable pet by completing Chapters I – IV of the Season Journey during Season 13. I'm fairly certain that this "murder bear pet" was only available during Season 13.
The flavor text for this pet says: Blaine was a man of discerning taste, who kept this bear as a pet. He soon discovered it had a taste for human brains, and now it has found its way to you! 
The description on the Diablo III website about Season 13 describes Blaine's Bear this way: Those who enjoy collecting pets will also be pleased to see a new arrival – Blaine's Bear! While traveling together, you may be tempted to ask him why he's covered in blood, or try removing the sharp objects he carries around. We strongly advise against this.
This is all the lore we get about Blaine's Bear. It provides just enough story to make a teddy bear pet fit into the game. In Sanctuary, even the creatures that (at first glance) look like a child's toy want to kill you. The Cuddle Bears are not your friends – and neither is Blaine's Bear.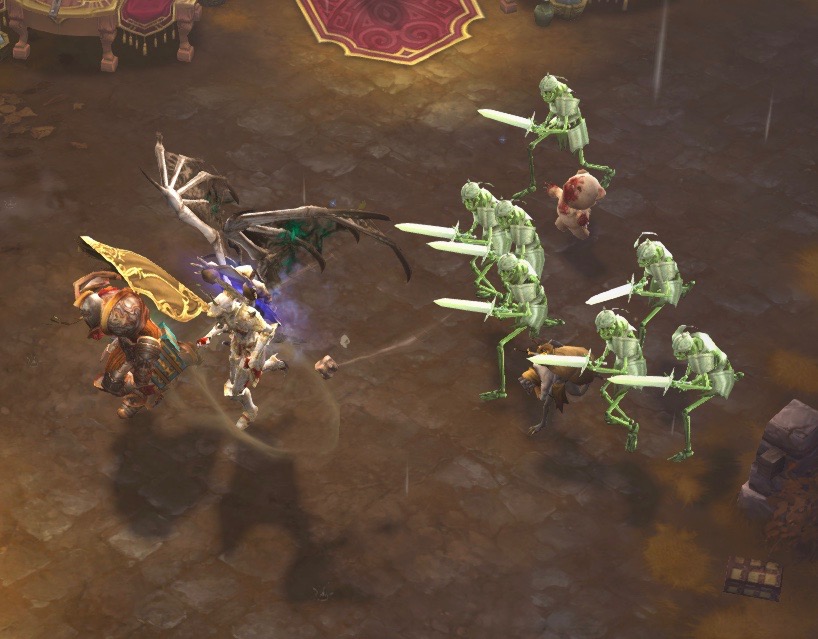 Here's Blaine's Bear, gleefully running alongside my Necromancer's Command Skeletons. The fuzzy, blood covered, bear appears to be absolutely thrilled to be get into battle and fight with… whatever comes along… and doesn't appear to have any fear of the undead.
Here is my Necromancer with Blaine's Bear.
#BlaugustReborn
Blaine's Bear is a post written by Jen Thorpe on Book of Jen and is not allowed to be copied to other sites.
If you enjoyed this blog post please consider supporting me on PayPal.me. Thank you!