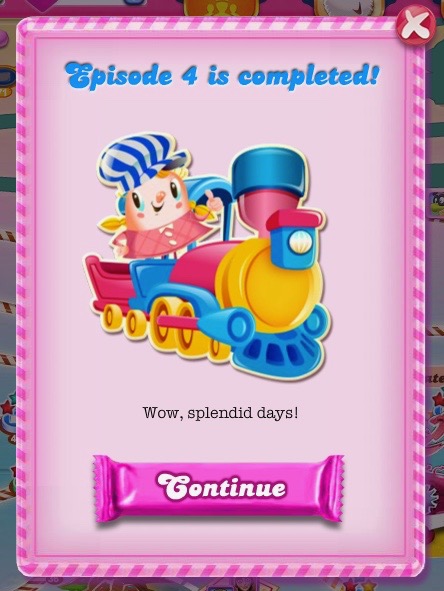 Episode 4 of Candy Crush Saga is called Chocolate Mountains.  It features a Yeti that has fallen asleep.  The Yeti character can be found at the top of the Candy Crush Saga screen.  He is the icon to click on if you want to view the Yeti Shop.
The Yeti Shop, of course, is where players can use real-world money to purchase packages of Boosters that will help them to complete difficult levels.  In other words, Chocolate Mountains an advertisement for Candy Crush Saga's shop.
Each Booster pack costs a certain amount of in-game gold.  Players who don't have that amount of in-game gold can use real-world money at the Candy Bank and then use the gold to buy the Boosters.  It is a helpful option for players who have a lot of disposable income and who are struggling to get through a level.
The Chocolate Mountain Episode starts out with a Yeti who has fallen asleep and doesn't seem able to wake up.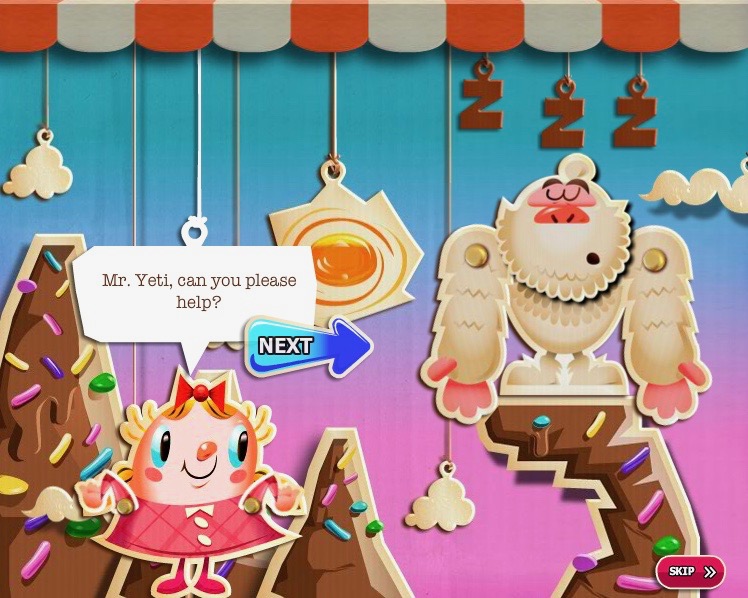 "Mr. Yeti, can you please help?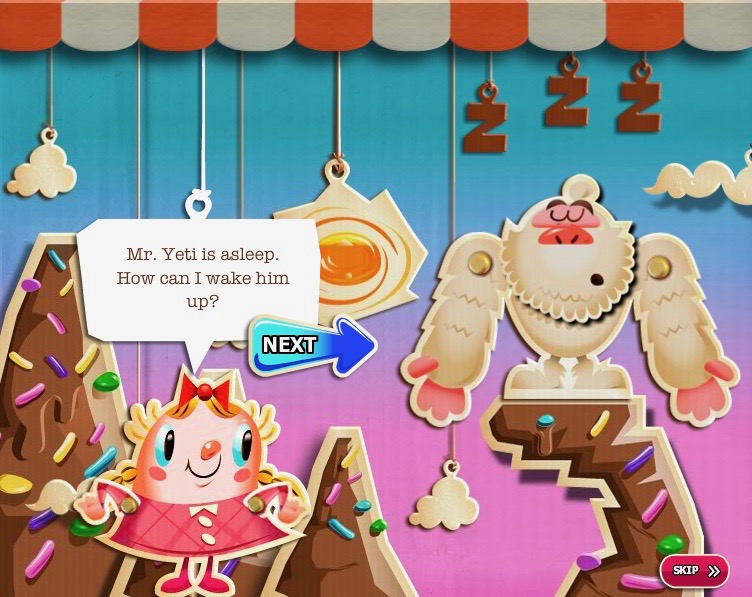 "Mr. Yeti is asleep. How can I wake him up?"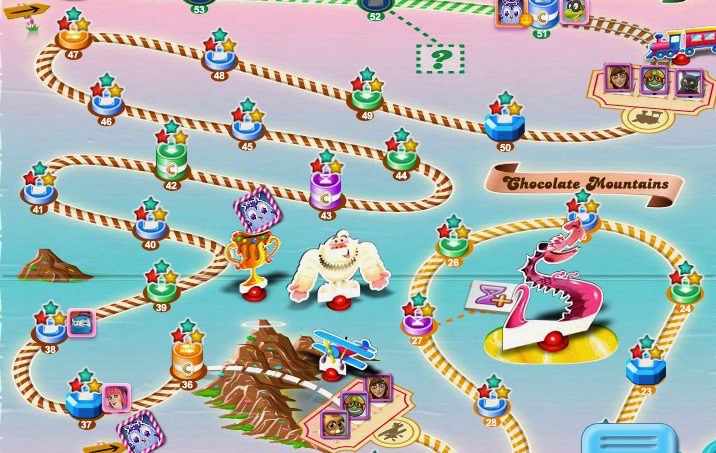 In the above screenshot, the Yeti is in the center of the Chocolate Mountains Episode.  He lands there after you complete the Episode.  I earned 3 stars in every level of Episode 4 – Chocolate Mountains.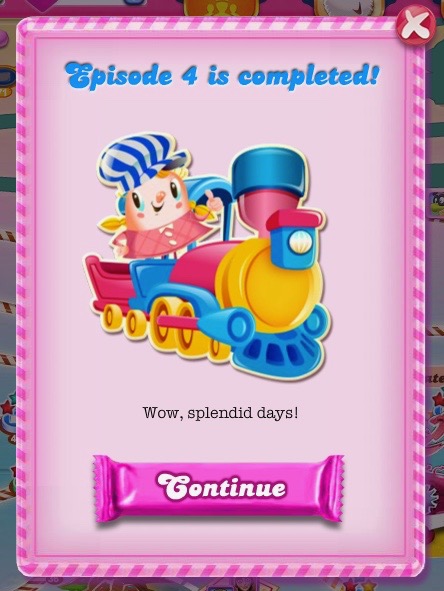 I complete Chocolate Mountains on January 5, 2016.  It took me until January 6, 2016, to earn all three stars in Level 50 (which the game identifies as a "Hard Level".)  Officially, it only takes one star to complete a level and unlock the next one.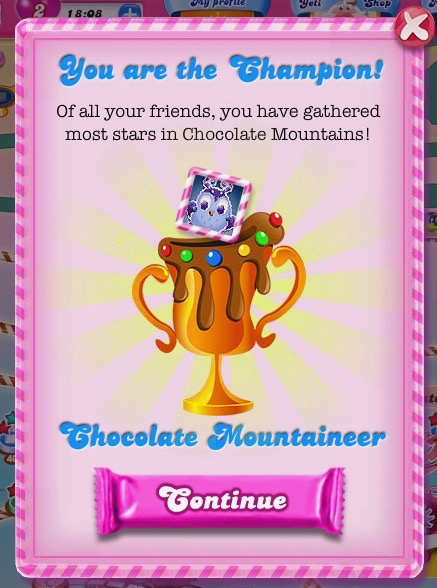 I earned the "Chocolate Mountaineer" award.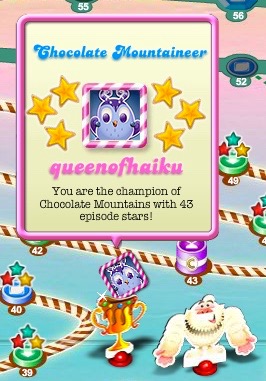 This is what the Chocolate Mountaineer award looks like in-game.  It sits on the board next to the Yeti.  It says that I have 43 episode stars.