Episode 18 of Candy Crush Saga is called Delicious Drifts.  It features a Polar Bear who is sad because the fish he wanted to eat is frozen inside a block of ice.   It makes sense that a Polar Bear would want to eat a fish.  This little story line works better than the one in the previous Episode of Candy Crush Saga.
The little girl drops by and asks, "Why so down, Mr. Bear?"  This makes it clear that the Polar Bear is male.
Somewhere along the way, I figured out that the little girl has a name (other than "little girl"). Her name is Tiffi, and she and her sister were adopted by Mr. Toffee.  I think the sister is in a different game.
Episode 18 starts out with one very sad Polar Bear.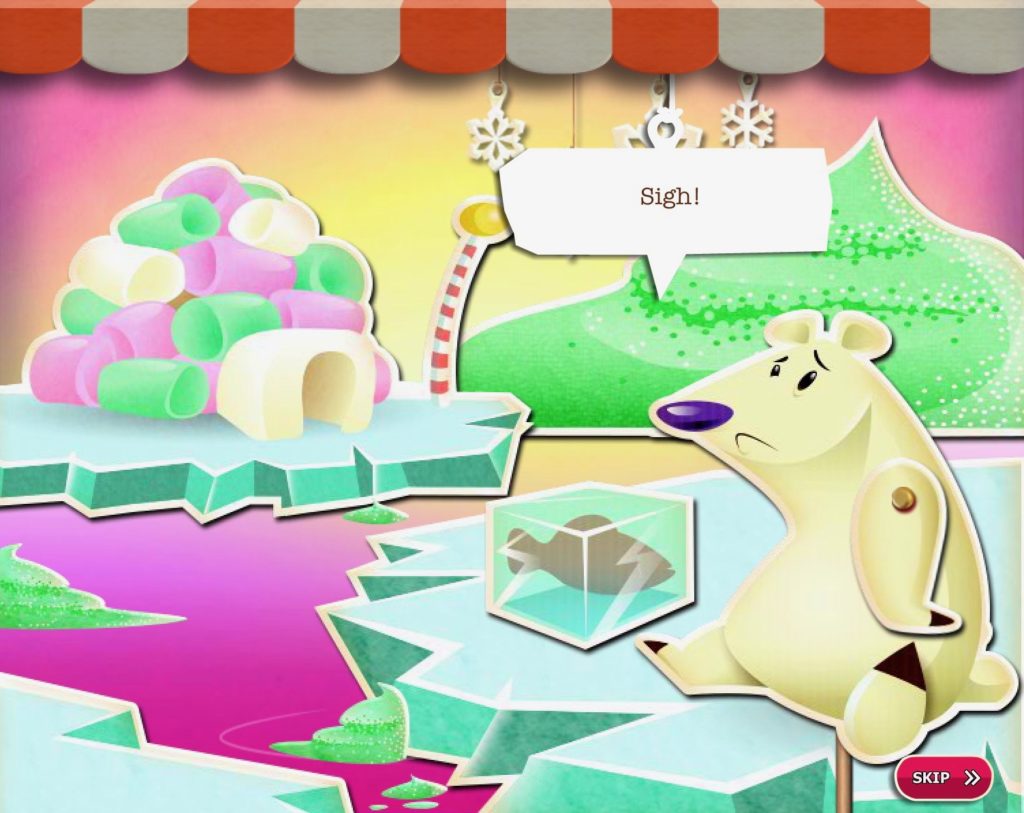 Mr Bear: Sigh!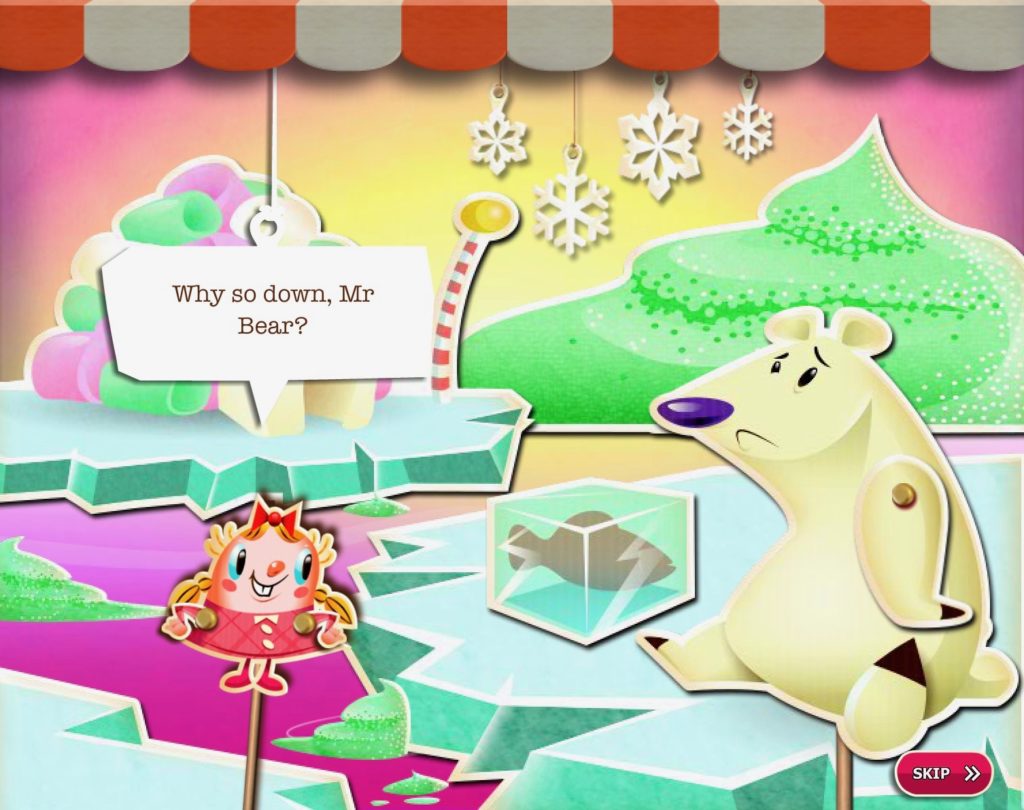 Tiffi: "Why so down, Mr Bear?"
Mr Bear: My Jelly Fish is frozen solid in this ice cube!
I got three stars in every level in Delicious Drifts.
I completed Episode 18 on December 3, 2016.
Tiffi had an interesting solution for Mr Bear's problem.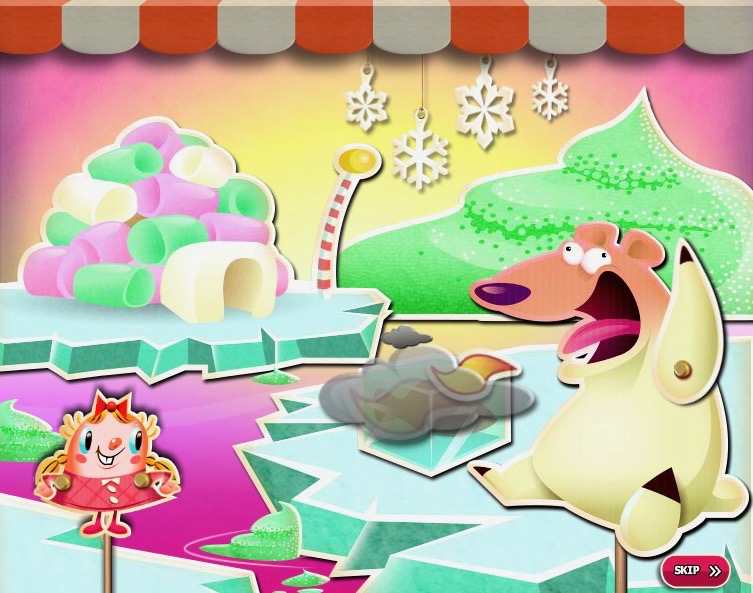 Tiffi gave Mr Bear something hot to eat.  It was hot enough to melt ice.
Tiffi: "Cool!"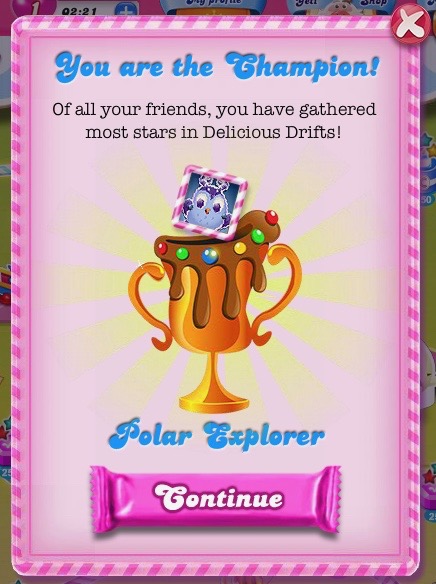 I earned the Polar Explorer award.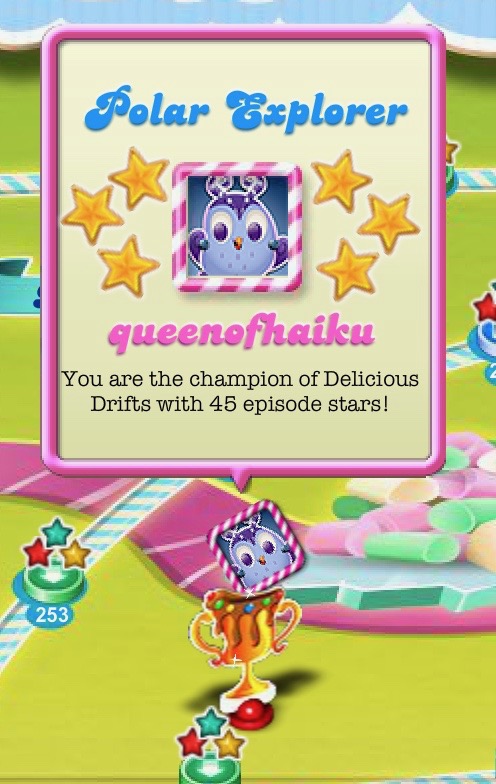 This is what the Polar Explorer award looks like in-game.  It says I got 45 episode stars.