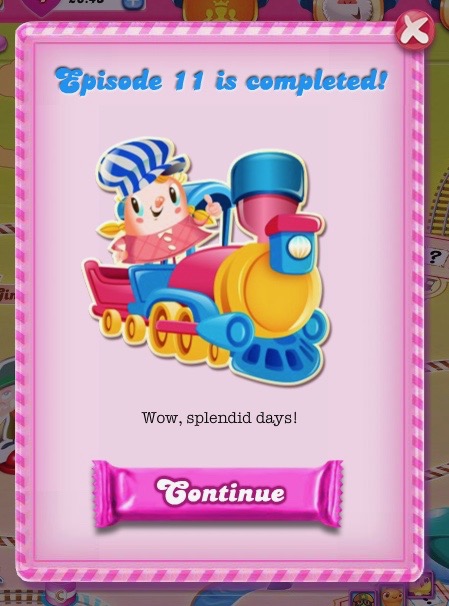 Episode 11 of Candy Crush Saga is called Gingerbread Glade.  It reminds me a little of the Hansel and Gretel fairy tale because the Episode features a gingerbread house and a witch.
The visuals are the only similarity between the fairy tale and the Candy Crush Saga Episode called Gingerbread Glade.  This is the first Episode in a while to start out with a character that needs some help – but isn't so distraught that they are crying.  Life seems to be improving in Candy Crush Saga land.
The Gingerbread Glade Episode starts with a witch who is making a potion.  She muses that her potion needs more pop.  The little girl offers to help her.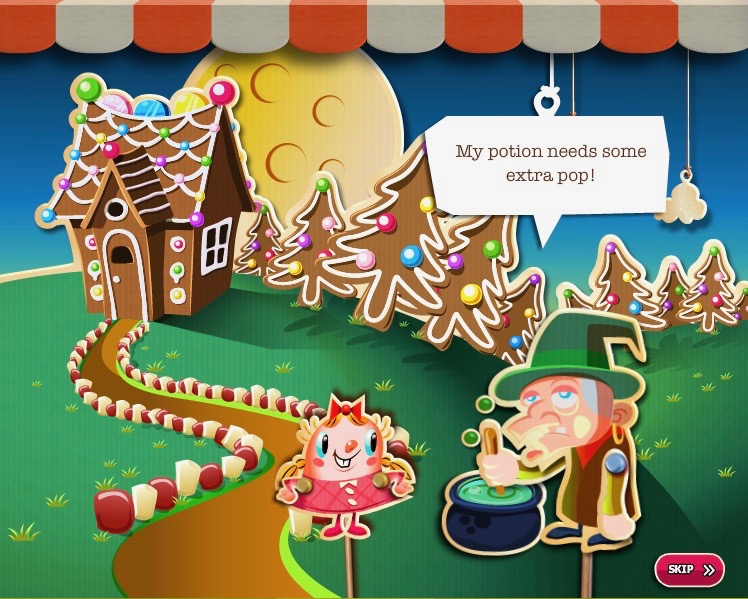 Witch: My potion needs some extra pop!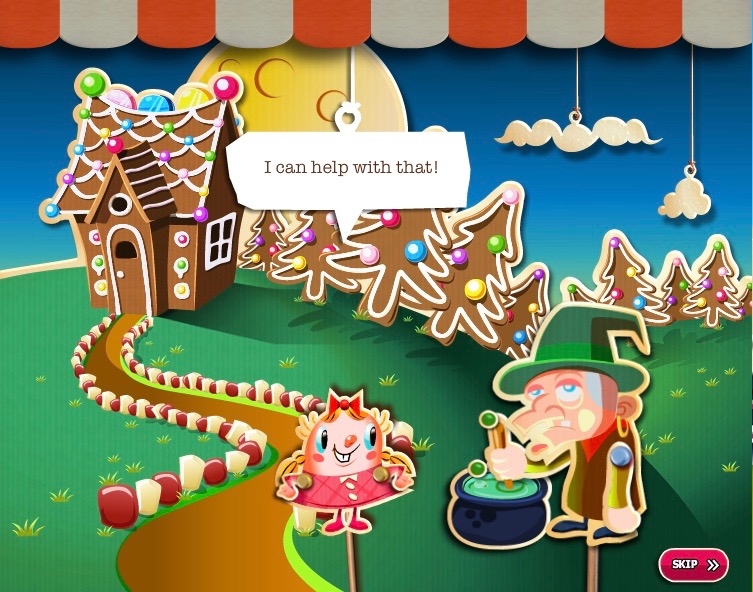 "I can help with that!"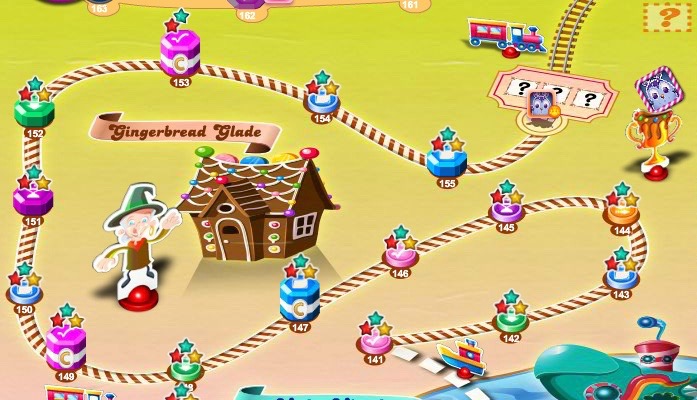 I earned 3 stars in all but one level of Gingerbread Glade.
Level 153 required the player to get not one, but two, Color Bombs – and then somehow get them close enough together to match them with each other.  A big chunk of this level is cluttered by jelly.   That makes it very difficult to get five of the same color lined up to make a Color Bomb.
I tried starting the level with a Color Bomb, but that doesn't actually help because the jelly is in the way. I ran out of moves and had to use the Color Bomb, with a regular candy, in order to continue playing.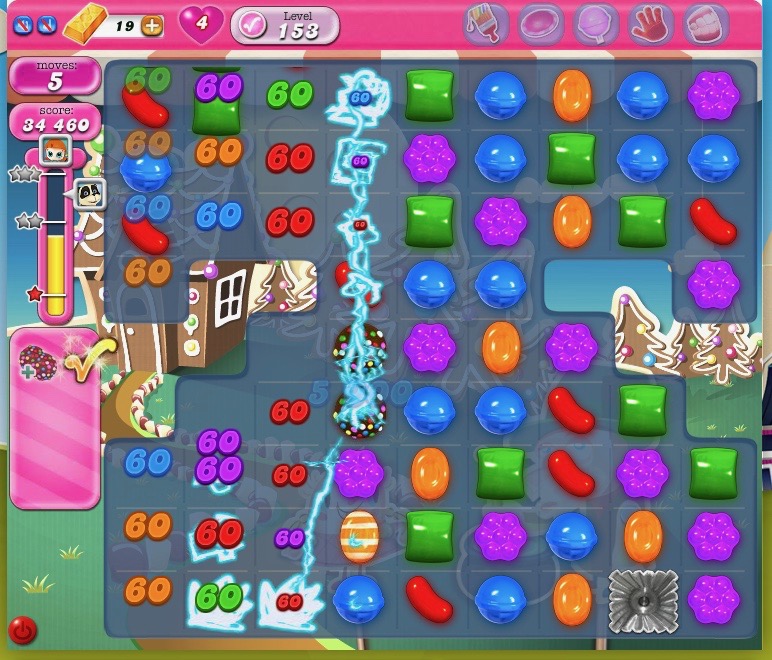 When you match two Color Bombs, they create lightning that destroys all of the candy in the level. It is fun to watch.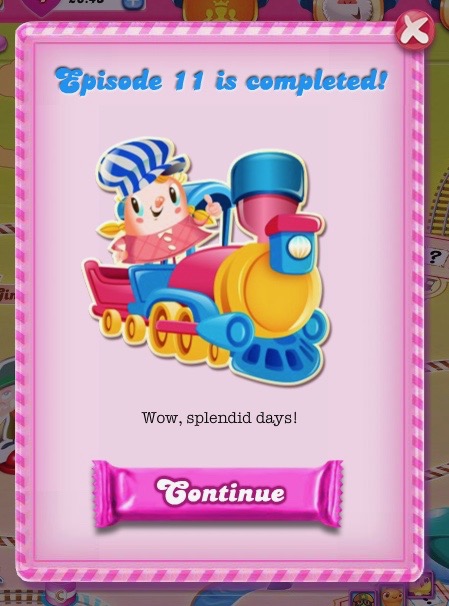 I completed Episode 11 on July 3, 2016.
After a player completes every level in Episode 11, they get to see how the little girl solved the witch's problem with her potion.  The little girl drops a piece of candy that has a musical note on it into the potion.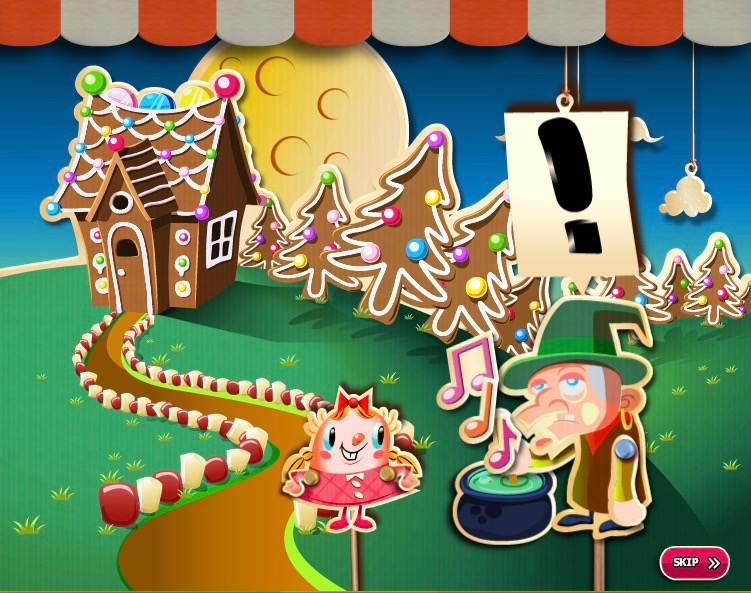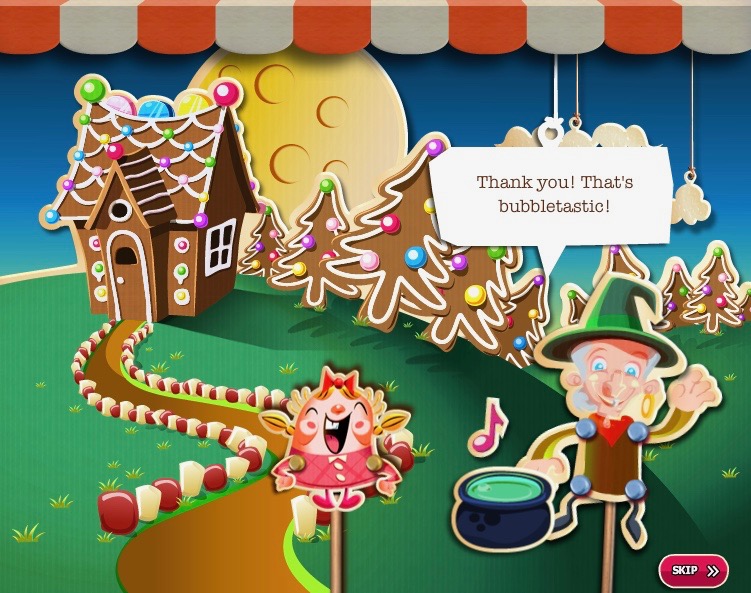 Witch: Thank you! That's bubbletastic!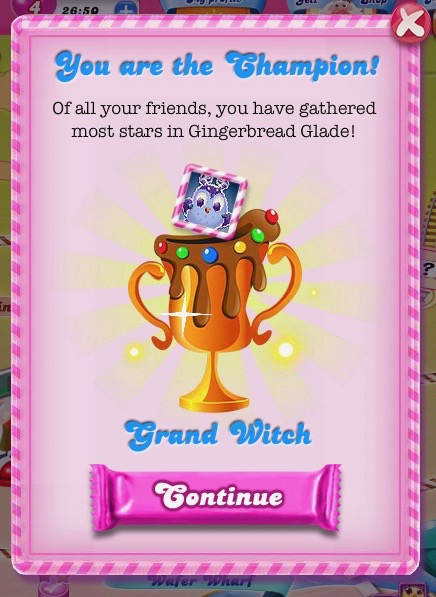 I earned the Grand Witch award.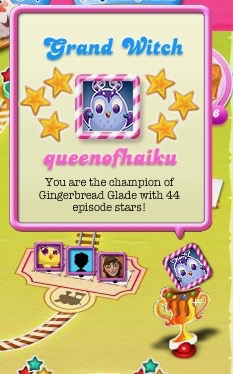 This is what the Grand Witch award looks like in-game.  It says I earned 44 episode stars.