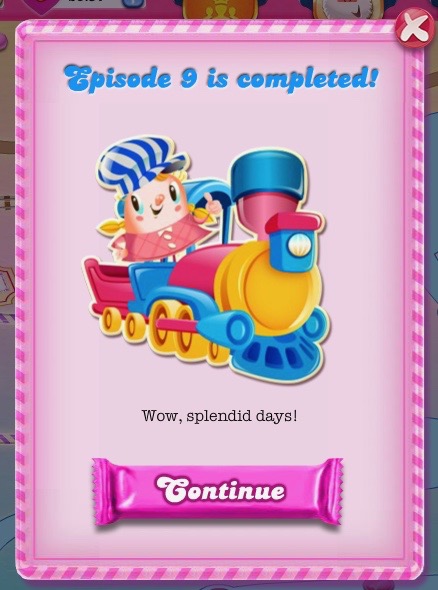 Episode 9 of Candy Crush Saga is called Peppermint Palace.  There is a palace that has peppermint stripes on it.   The Genie who lives in the palace is sad because the Bubblegum Troll damaged it.  The little girl comes to help the Genie.
Usually, it is the Genie in a story that grants wishes to other people.  This time, the little girl grants the Genie's wish.  The Peppermint Palace is repaired shortly after a player completes all of the levels in this episode.
I was expecting that the Peppermint Palace would be a Christmas or winter themed Episode, just based on the name alone.  Instead, it's a non-holiday, non-seasonal Episode.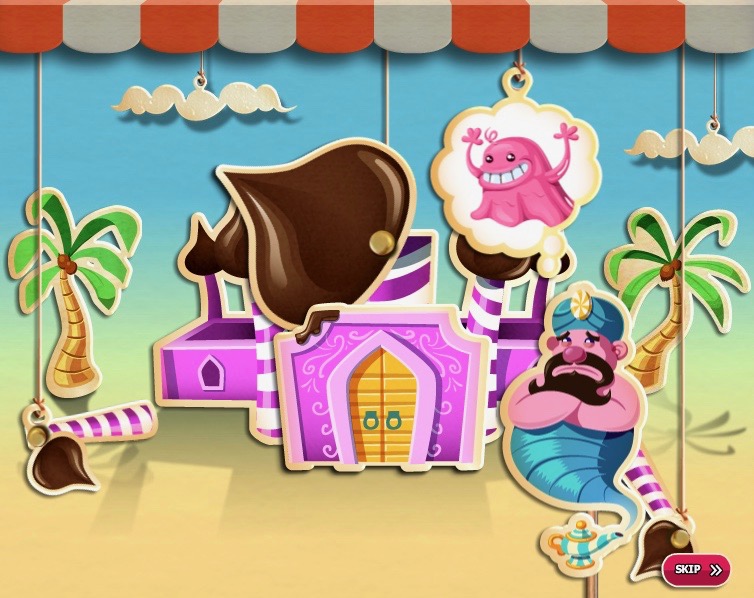 The Genie is thinking about the Bubblegum Troll, who appears to be the one that wrecked the Genie's palace.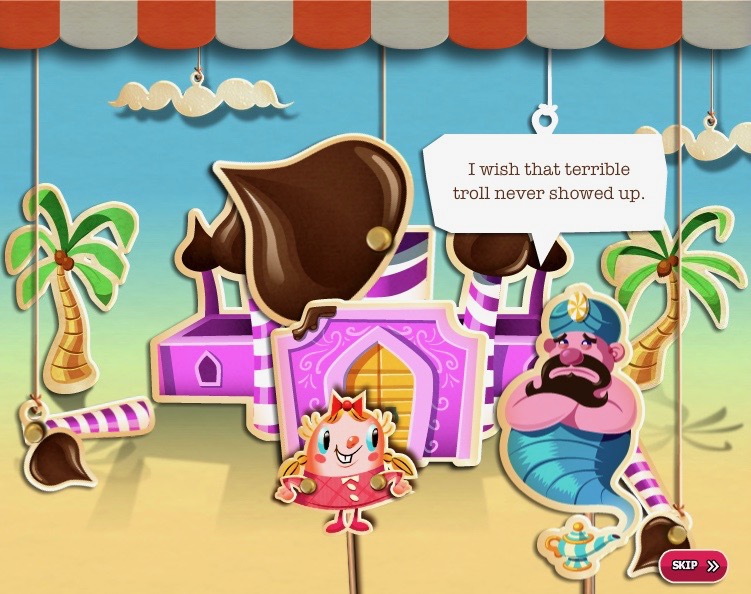 The Genie says: I wish that terrible troll never showed up.  Thousand of people, all across social media, can sympathize.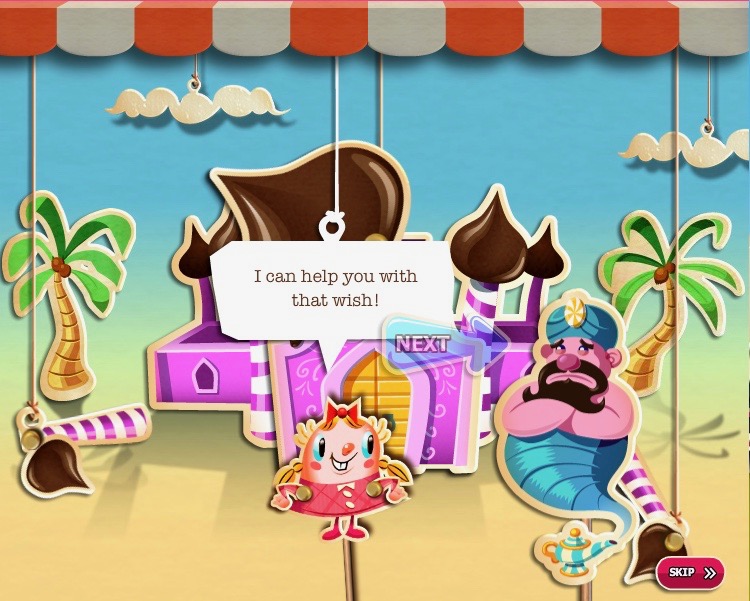 "I can help you with that wish!"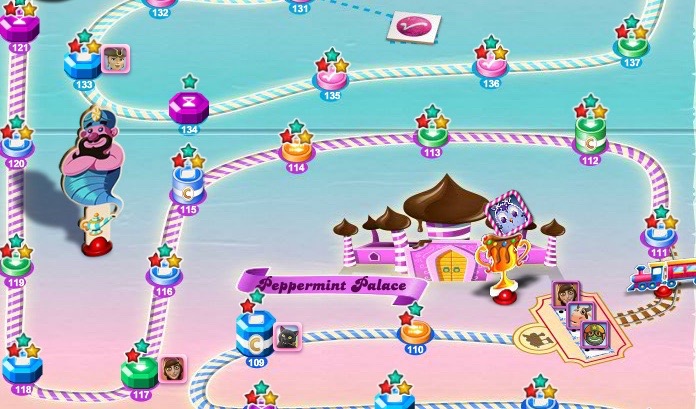 Peppermint Palace snaked around some of the other areas in the game.  The majority of it is in the above screenshot.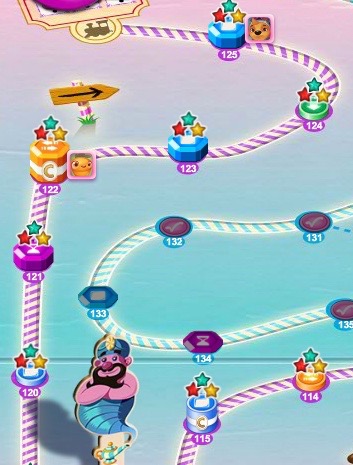 This screenshot shows the rest of Peppermint Palace.  I got 3 stars in all but 2 of the levels.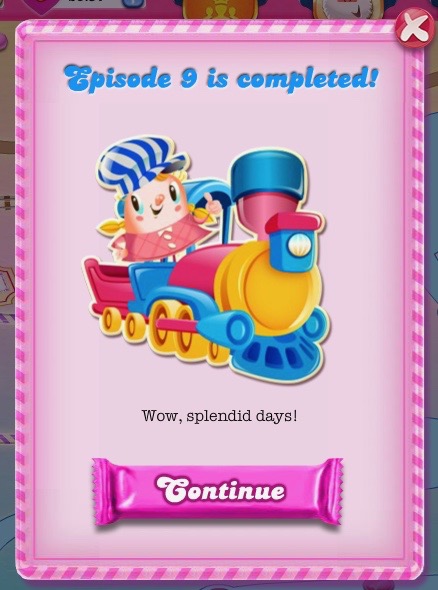 I completed Peppermint Palace on June 8, 2016.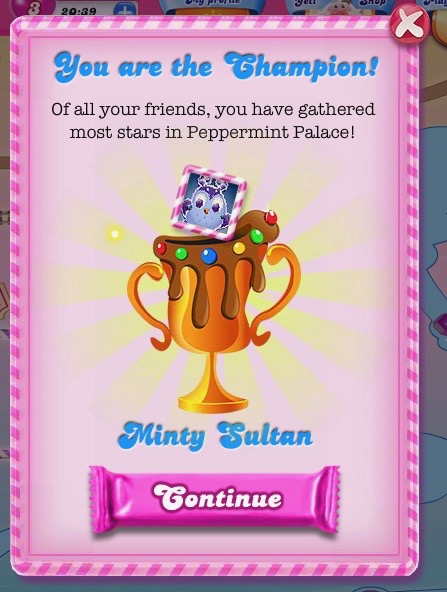 I earned the Minty Sultan award.
Here is what the Minty Sultan award looks like in-game.  It sits next to the restored Peppermint Palace.  I got 44 episode stars.