Episode 22 of Candy Crush Saga is called Savory Shores. It features a little mermaid that looks a lot like Tiffi, the little girl in the game who goes around helping all the other characters.
Players quickly learn that these two girls are twin sisters.  They obviously aren't identical twins.
The mermaid sighs.
Tiffi: What's the matter underwater twin?
Mermaid: My seahorses swam away from me! I can't find them!
Tiffi: Let's see what I've got up my sleeve!
Here is one of the levels in Savory Shores. In this one, players need to collect 100 yellow candies. The rainbow candies switch from whatever they started with, to a completely different type of candy, after every turn.  This makes it more of a challenge.
I completed Episode 22 – Savory Shores – on June 15, 2017.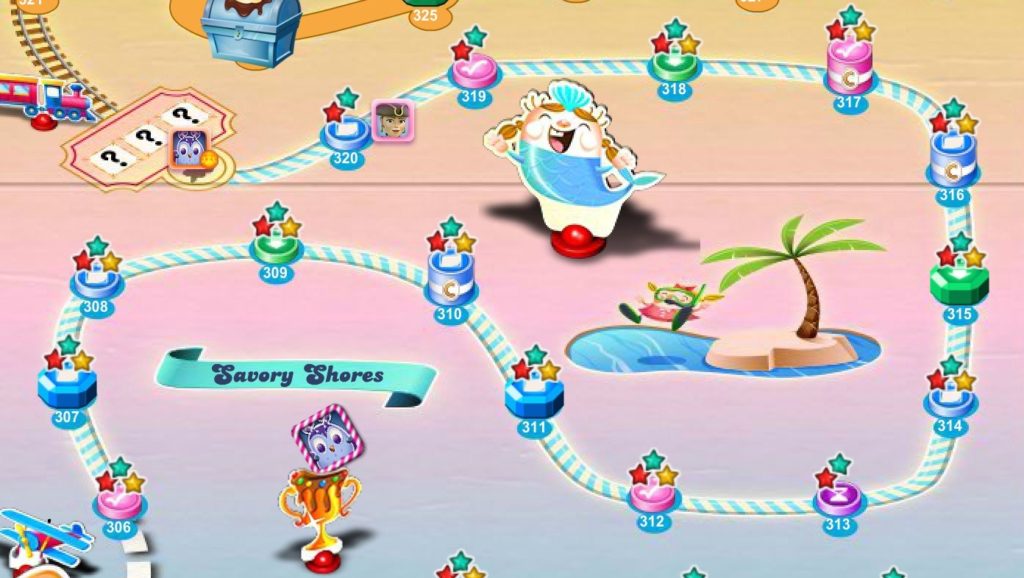 I got three stars in all but three levels in Savory Shores.
Tiffi solved her twin sister the mermaid's problem by blowing a whistle.
The seahorses returned.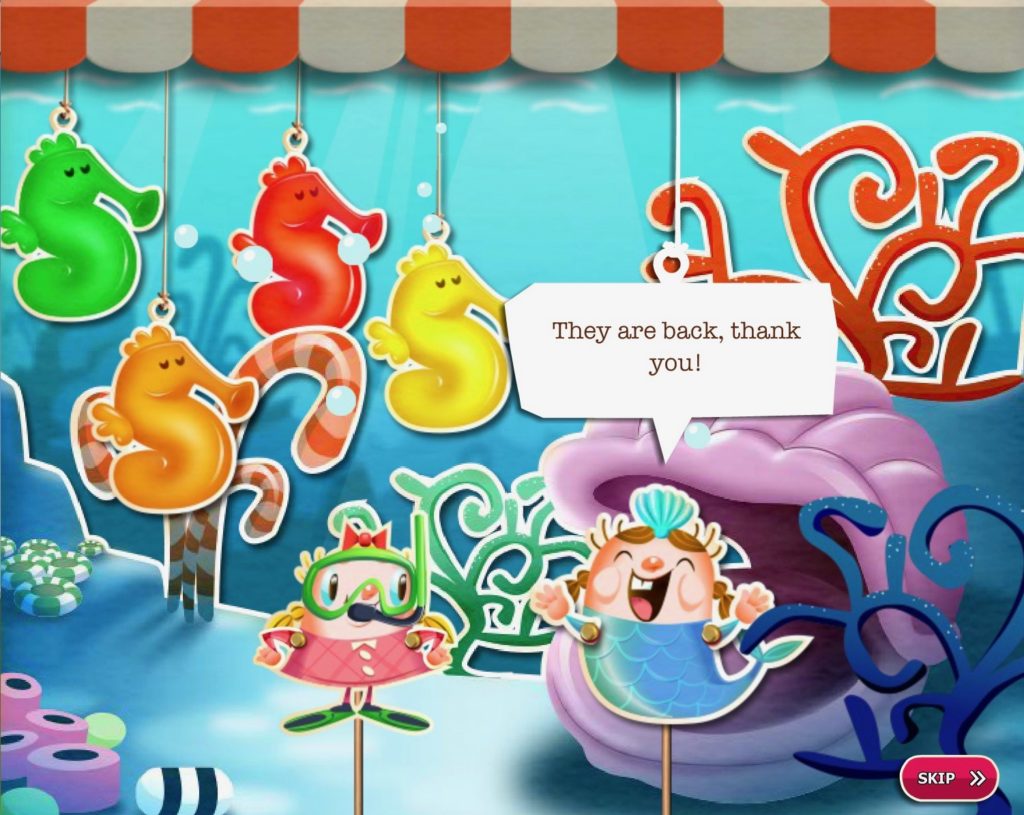 Mermaid: They are back, thank you!
I earned the Marmalade Mermaid award.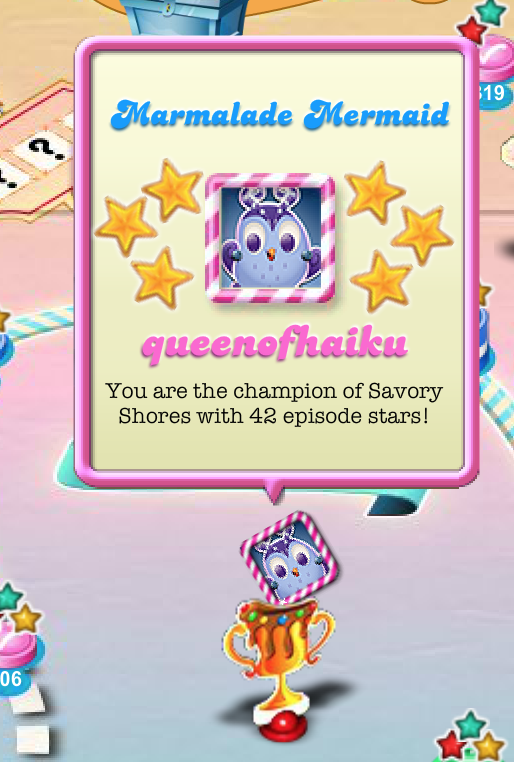 This is what the Marmalade Mermaid award looks like in-game. It says: You are the champion of Savory Shores with 42 episodes stars!
If you enjoyed this blog post please consider supporting me on Ko-fi. Thank you!