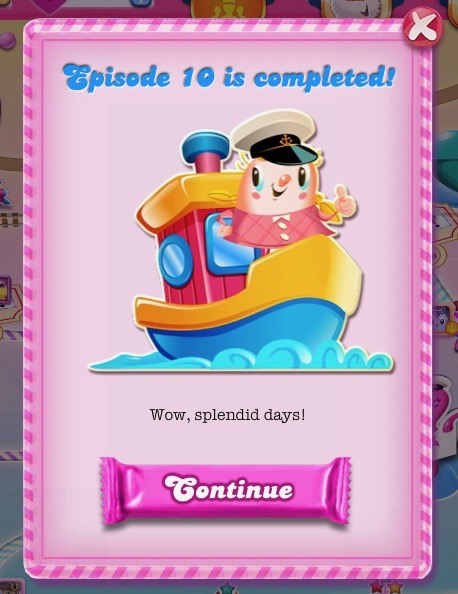 Episode 10 of Candy Crush Saga is called Wafer Wharf.  It starts with an Octopus who is crying because his submarine has been damaged by the Bubblegum Troll.  The submarine has a big hole in it (that looks like a bite mark).
The little girl in Candy Crush Saga tries to help the Octopus.  Her solution involves bubble gum.  I find it is best not to think too hard about why the Octopus needs a submarine or why bubble gum can fix it.
There is definitely a pattern forming in the story line of Candy Crush Saga.  So many Episodes start with a Candy Crush Saga character who is crying and needs help from the little girl.
Octopus: Sob…My Octoboat is broken!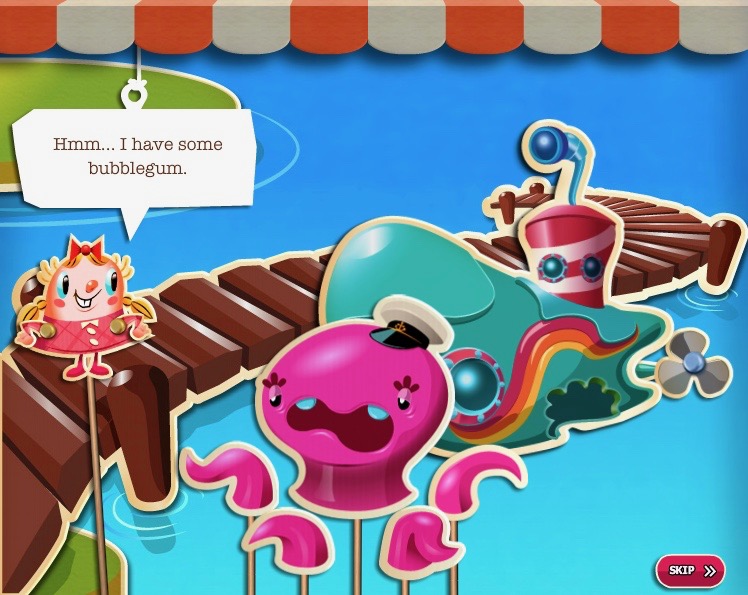 "Hmm…I have some bubblegum."
The problem is resolved after the player completes all of the levels in Wafer Wharf.  The little girl uses a huge wad of pink bubble gum to plug the hole that is in the submarine.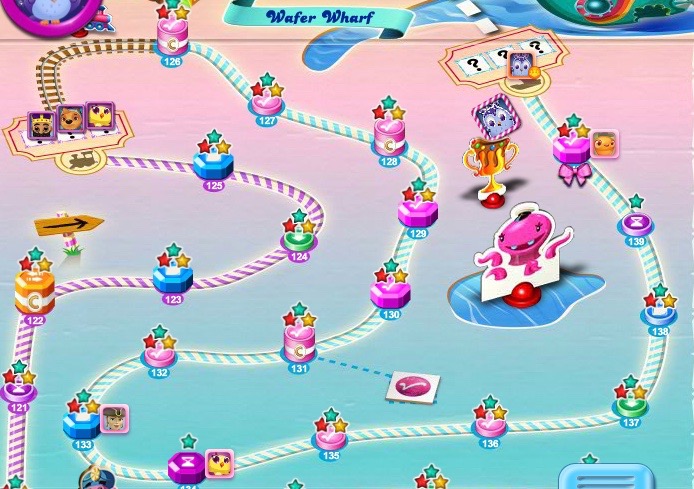 I managed to get 3 stars on all but two levels in Wafer Wharf.  Those two "hard" levels were too difficult for me to get more than 1 star on.  When they stopped being fun, I decided to settle for 1 star.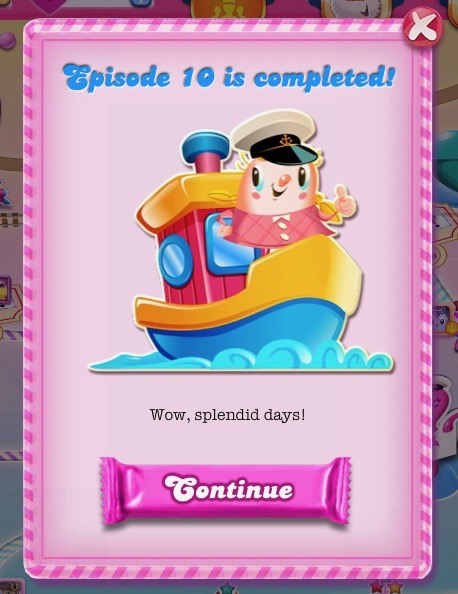 I completed Wafer Wharf on June 18, 2016.
I earned the Captain Wafer award.
This is what the Captain Wafer award looks like in-game.  It sits near the Octopus (who has stopped crying).  It says that I got 41 episode stars.