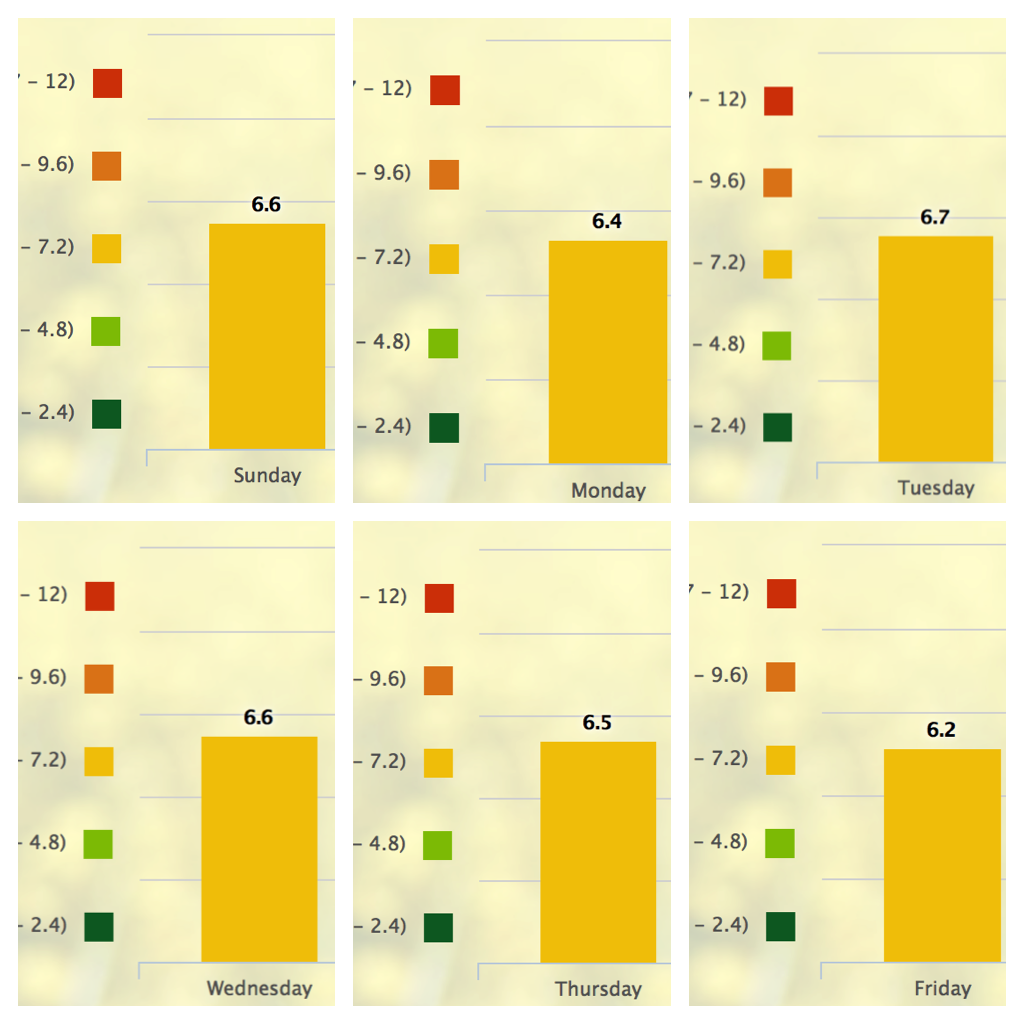 There is no way to be absolutely certain that a pollen season has ended. I typically declare a pollen season to be over when I've had seven days in a row where the pollen was lower than 7. The pollen counts you see above are from September 24-29, 2017. I would prefer that the pollen drops to below 6 for a while so I can start recovering.
The pollen count for September 30, 2017, was 5.9. That's great! I'm hoping it stays that way. Given the data from the past week, I declare the 2017 Fall pollen season to be over.
Obviously, your pollen count results may be different from mine because you probably live somewhere else. I recommend using Pollen.com as a resource. Give it your zip code, and it will tell you the pollen count where you live every single day.
While it is never fun to suffer through a pollen season, I feel like I did better than expected this time around. As I'm typing this blog, it feels like I have a cold – but not a sinus infection. That could change, so I'm trying to avoid pushing myself.
End of Fall Pollen Season 2017 is a post written by Jen Thorpe on Book of Jen and is not allowed to be copied to other sites.
If you enjoyed this blog post please consider supporting me on Ko-fi. Thank you!