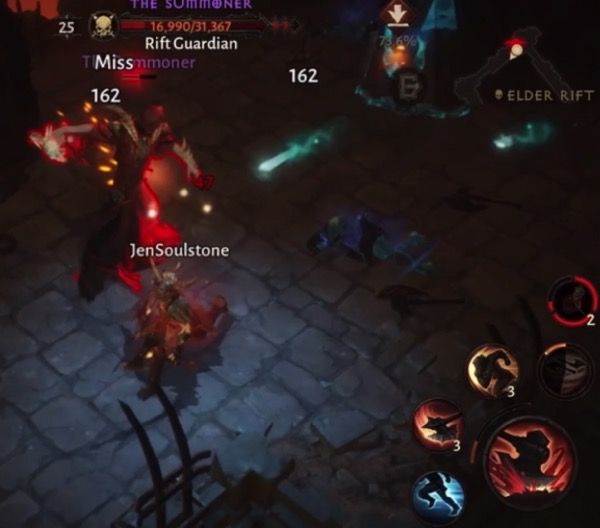 In this video, my Barbarian worked her way through many of the Westmarch achievements, and then headed into the Dark Wood.
My Barbarian started out by entering Westmarch. She was directed to go speak with the Blacksmith. While exploring Westmarch, she found several vendors whom she cannot access until she hits higher levels. My Barbarian was Level 21. One vendor wanted her to be Level 25, and another wanted a level higher than that.
She found Charsi the Blacksmith. Unfortunately, the chat was absolutely vile and visible on my screen. I took the time to completely shut off the chat. It is highly unlikely I will turn it back on.
Charsi directed my Barbarian to seek out Deckard Cain. He tells her some interesting lore.
One thing I learned while recording this video is that I really should have taken the time to prevent notifications from Discord. Something to remember for next video.
I completed some Westmarch Achievements:

Westmarch 3/16: Accept 1 Bounty from the Bounty Board

Westmarch 4/16: Socket 1 Legendary Gem
Westmarch 5/16: Complete 2 Elder Rifts Modified with Crests
Westmarch 6/16: Craft a Legendary Gem
Westmarch 6/17: Upgrade a Legendary Gem to Rank 2

Westmarch 6/18: Earn 90 Battle Points
Westmarch 9/16: Leave Westmarch for Dark Wood
Next stop – Dark Wood!
Dark Wood 1/7: Unlock the Horadric Bestiary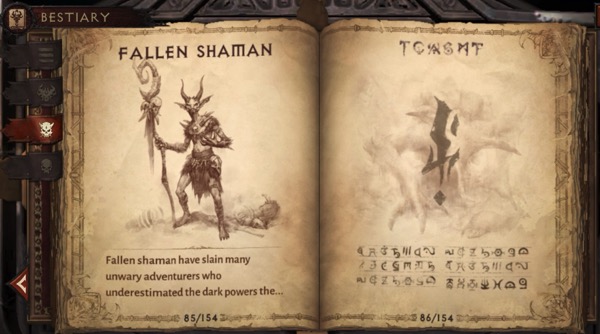 The first page I unlocked in the Horadric Bestiary was the Fallen Shaman. I'm looking forward to unlocking more pages.
My Barbarian hit Level 27 by the end of this video.
If you enjoyed this video, please consider supporting me on Ko-fi. Thank you!