This is Naranja, one of my dragons in Flight Rising. She got her name because of her orange color. She isn't actually a fire dragon, but I've given her some Flameforger's Fest items to wear because it suited her.
All of the artwork in this post is copyright of Flight Rising.
Naranja is a female Spiral.
Secondary: Rust Eye Spots
Here is what Naranja is wearing: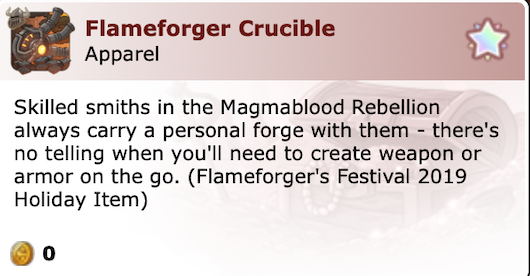 Flameforger Crucible – Apparel – Skilled Smiths in the Magmablood Rebellion always carry a personal forge with them – there's no telling when you'll need to create weapon or armor on the go. (Flameforger's Festival 2019 Holiday Item).
Black Iron Plates – Apparel – This portable smelter has been enchanted to keep blacksmiths active while on the move. (Flameforger's Festival Holiday Item 2016).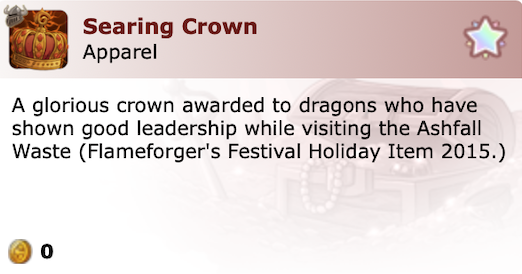 Searing Crown – Apparel – A glorious crown awarded to dragons who have shown good leadership while visiting the Ashfall Waste (Flameforger's Festival Holiday Item 2015.)
Ornate Copper Bracelet – Apparel – The perfect complement to any outfit, this copper bracelet sparkles when it catches the light.
The Ornate Copper Bracelet is not part of the Fireforger's Festival Holiday. I just thought it looked cool with the other apparel that Naranja was wearing.
Flight Rising: Flameforger is a post written by Jen Thorpe on Book of Jen and is not allowed to be copied to other sites.
If you enjoyed this blog post please consider supporting me on Ko-fi. Thank you!