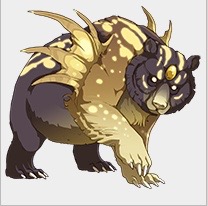 The Sunbeam Ursa Familiar was part of the 2014 Brightshine Jubilee in Flight Rising.  It is an annual event that happens at the end of June.  The Familiar for this year's Brightshine Jubilee looks quite different from the Familiars that players could obtain during the previous Elemental Holidays.
They used to look like Sprites.  The Sunbeam Ursa Familiar is a change.  I wonder if the rest of the exclusive holiday Familiars will look like bears? All of the artwork in this post is a copyright of Flight Rising.
If you did not manage to get a Sunbeam Ursa Familiar during the 2014 Brightshine Jubilee, you are out of luck.  The holiday Familiars are only around for a limited time.  You might find one on the Auction House (but there is no guarantee).
A change has been made to the 2014-2015 Festive Favors items.  The changes involve the Familiars, emblems, sashes, and holiday apparel.  The elemental Familiars will not be retiring after the festival they are connected with is over.  Instead, they will return as a randomized possibility during an all-new December event.
It should be noted that the easiest way to get a holiday Familiar is to grab it while the event is going on.  Returning Familiars will be "more expensive and more difficult to obtain than simply picking up the familiars during its festive month".
Each Elemental Holiday in Flight Rising is connected with a particular Dragon Flight.  The Brightshine Jubilee connects to the Light Flight.  You can easily discover when an Elemental Holiday is happening.  Visit the Festive Favors area.  If it is closed, it means an event is not happening.  If it is open, there is an Elemental Holiday going on.  You will see something like this:
That is what the Festive Favors area looks like when the Brightshine Jubilee is going on.  As you can see, you cannot purchase items with Treasure or Gems.  Instead, you have to gather to holiday currency from the Gathering area.  Use the drop down boxes that are located under each of the six Gathering types, and pick "Light".  The special holiday currency this time is called Immaculate Tablet.  It will randomly drop as you are gathering things.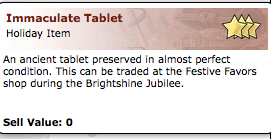 Immaculate Tablet: – Holiday Item – An ancient tablet preserved in almost perfect condition.  This can be traded at the Festive Favors shop during the Brightshine Jubilee.  – Sell Value: 0
You need to gather up 35 Immaculate Tablets in order to purchase the Sunbeam Ursa.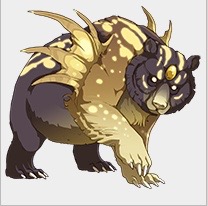 Sunbeam Ursa: – Familiar – Guardian of the Sunbeam Ruins.  (Brightshine Jubilee 2014.)  – Sell Value: 0
This year, I had enough of the Immaculate Tablet currency to buy the Illuminated Sash.
Illuminated Sash: – Apparel – A ceremonial sash gifted to those who have brought honor to the Sunbeam Ruins.  (Brightshine Jubliee Holiday Item 2014.) – Sell Value: 0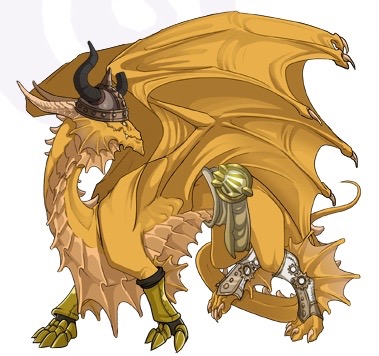 I decided that the Illuminated Sash would look best on a female Guardian dragon that I named Sunshine.  She came from the Light Flight.