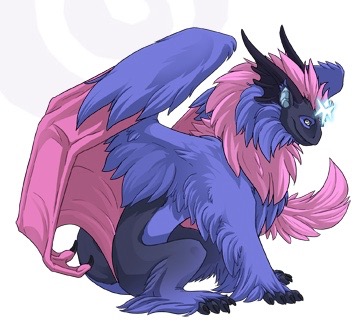 Every week, Flight Rising puts together a fun theme in the Dragon Share forum. To participate, a player can simply link their dragons that fit the current theme into a comment under the topic. It's fun to take a look at everybody else's dragons.
On February 2, 2015, Flight Rising brought back the Candy theme "for new players, genes, and even apparel". Each player can add up to three dragons that fit the theme.
I only had one, so I put Necco in there. My husband, Shawn, named this dragon after Necco wafers. (The colors fit).
All the artwork in this post is copyright of Flight Rising.