Flight Rising includes a whole bunch of apparel that you can dress up your dragons with. My favorite one, without a doubt, is the Wise Whiskers.
You can purchase it in the Marketplace for 100 Gems. Put this on a Snapper dragon, and giggle like a child! (Or, maybe that's just me…) All of the artwork in this post is copyright of Flight Rising.
The screenshot above shows what the Wise Whiskers apparel looks like in the Marketplace.
Wise Whiskers: – Apparel – …Did I ever tell you about the time I… (mutter, mutter, mutter)…
You can put the Wise Whiskers on any dragon in your Lair.  It does not matter what breed the dragon is or what gender.  Personally, I think the male Snapper dragons look best with the Wise Whiskers.  So goofy!
BEFORE: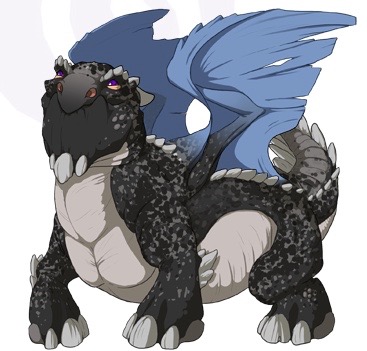 Stonewash is a male Snapper.
Primary: Black Speckle
Secondary: Stonewash Basic
Tertiary: White Basic
AFTER: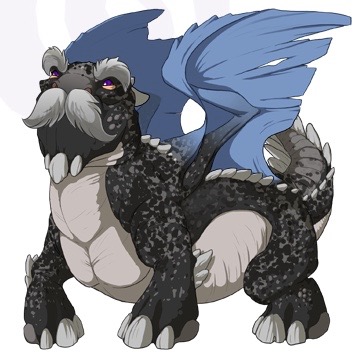 That image had me giggling for I don't even know how long!  The Wise Whiskers were the first thing I'd ever used Gems to purchase.  Every single time I see this dragon I start laughing!
I bought the Wise Whiskers on a day that was stressful.  They say laughter is the best medicine, right?  Best Flight Rising purchase ever!