This year, Gardens of Time decided to do a ton of Christmas stuff. I didn't participate in everything – mostly because I'm not a huge fan of Christmas. But, I did participate in an event called "12 Days of Gifting".
You know the song "The 12 Days of Christmas", right? That's pretty much what this little event was based on. On the first day, players had to get at least one friend to send them a partridge in a pear tree. On the second day, it was no longer possible to send a friend a partridge in a pear tree. Instead, you could send a gift of two turtle doves. And so on, and so on.
Here's how players learned about the "12 Days of Gifting".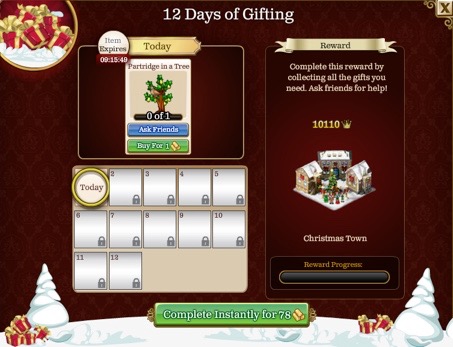 Activate it!
The Christmas Town item goes into your inventory. Place Christmas Town in your garden, and start collecting the daily items.
Players had to collect the right number of each of these gift items: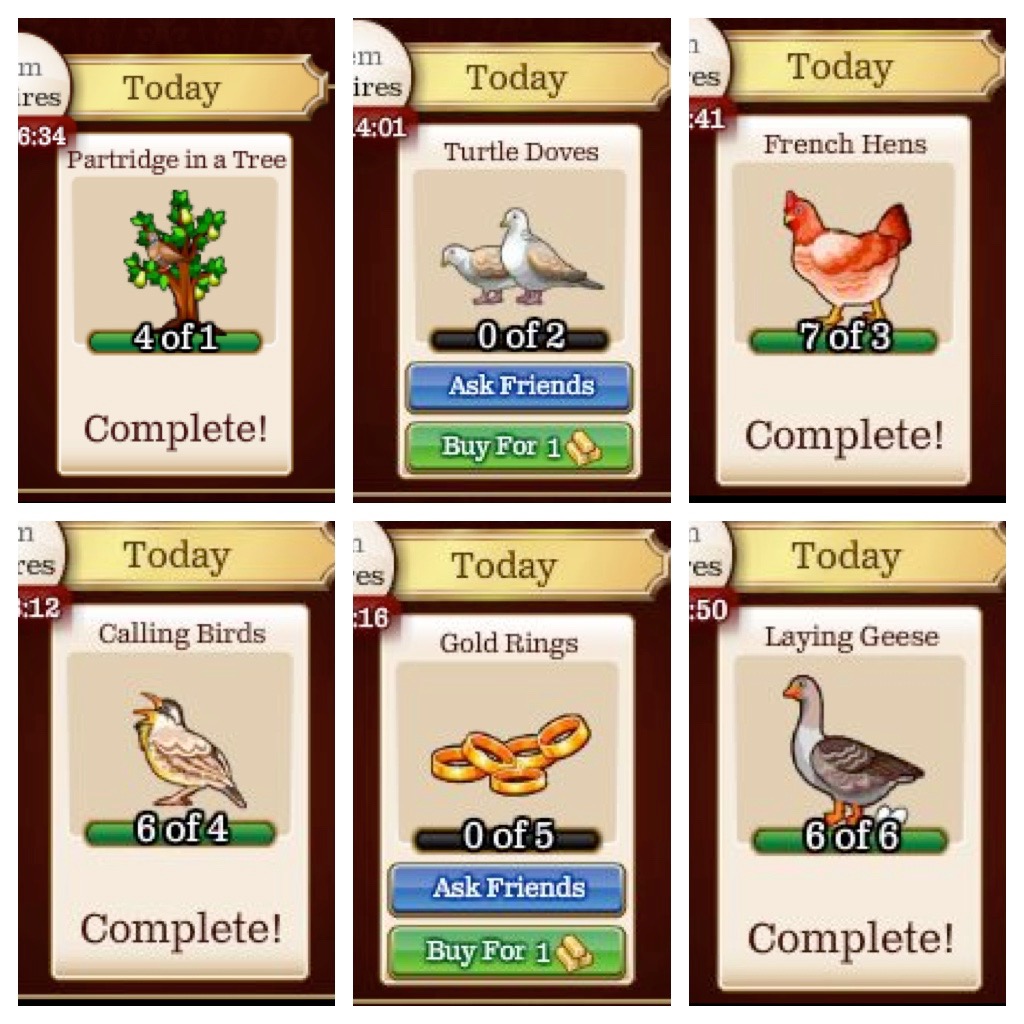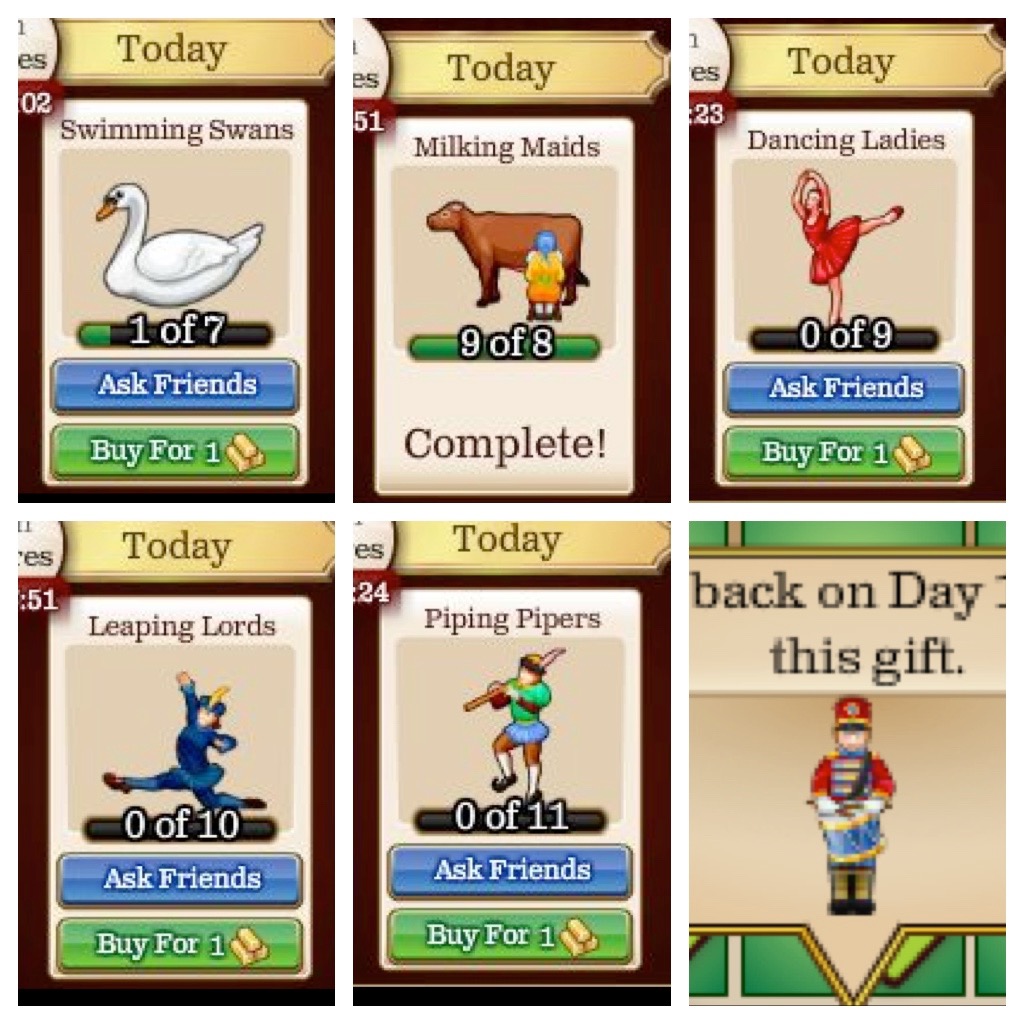 To complete Christmas Town, players needed to log into Gardens of Time each and every day during the "12 Days of Gifting" event. They also needed to have their friends send them the correct amount of each item on the designated day. (It was possible to use gold to buy some if you were short – but you could only do it that particular day).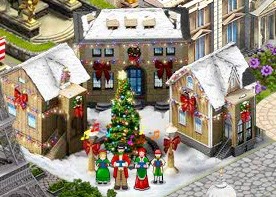 Here's what the completed Christmas Town looks like!
It think it is cute! Oddly enough, there seemed to be what some were calling a "glitch", and others were sure was intentional. It turns out you can only accept up to 10 of any gift.
So, when players got to the day for eleven pipers piping, they had to use 1 gold to buy the eleventh piper. Again, today, players could only accept ten drummers drumming, and had to use 2 gold to purchase the last two. You get 1 gold each time you level, so this really wasn't difficult to achieve. But oh, the complaining!