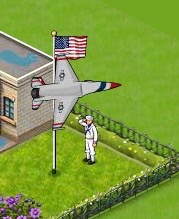 The Memorial Salute appeared in Gardens of Time in May of 2013. It was one of the "10 Days of Gifting" items. Every day, you had to collect up a certain number of a specific type of plane.
To do it, you needed to ask your friends to send the "plane of the day" to you (as a gift). If you did not get enough of the "plane of the day" you were out of luck and had to spend gold in order to complete the Memorial Salute.
Players learned about the new Memorial Salute item from a pop-up.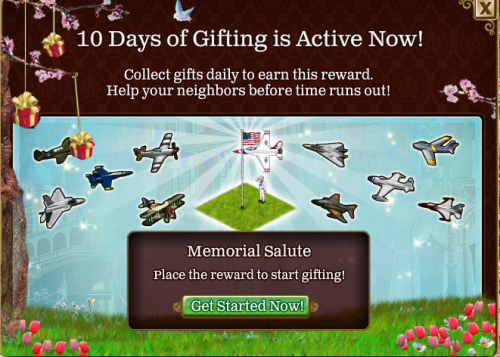 First, players needed to put the unfinished Memorial Salute item into their garden.
I quickly learned that I'd missed the first two days.  Fortunately, I had some gold that I could use to buy the planes that I needed.  The gold either came from Gold Tournaments or from leveling. Players can buy gold with real money, but I choose not to do that.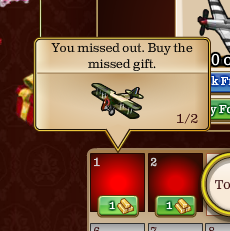 Here are some of the other planes that players had to collect.  I managed to get all that I needed of these.
Somewhere along the way, I missed out on getting all I needed of another plane.
This is what the calendar for this "10 Days of Gifting" looked like.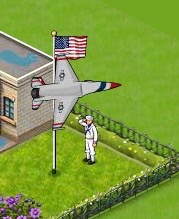 Here is what the Memorial Salute looked like if you managed to complete it.  The sailor is saluting the American flag as a plane flies in circles around it.
Personally, I thought this item was a nice, in-game, way of saluting the men and women who serve in the United States military.  The item appeared shortly before Memorial Day.  Playdom is an American company that was purchased by Disney (that is also an American company).