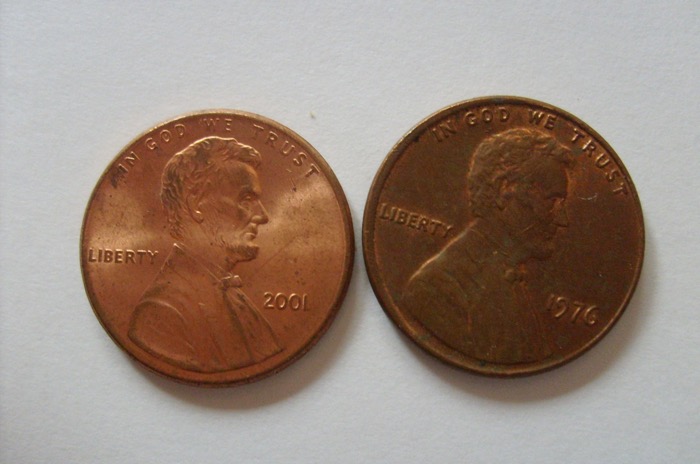 In February of 2017, after finally making it through the long, exhausting, process of attempting to get Social Security Disability, I was denied. Obviously, this was incredibly frustrating. I started the process in 2014, and spent a big part of the next three years waiting around to see whether or not a Disability Judge would do the right thing.
Long story short, the judge found the flimsiest of excuses to deny me the help that I am entitled to. Last week, I began "Round Two" of my battle to get the Social Security Disability assistance that I need.  If I keep turning up like a bad penny, maybe those who make decisions will do the right thing – so I will go away.
If you have never tried to get Social Security Disability benefits, there are some unexpected things you need to know about before starting. The first thing to know is, no matter what chronic illness you have – you will be denied the first time you apply. It doesn't matter what disabilities you have, how badly those disabilities affect your ability to work/clean your house/feed yourself.  You should expect that starting the process (or starting the process a second time around) will result in denial.
Think I'm exaggerating?  I have a friend who applied for Social Security Disability benefits after being diagnosed with cancer. This friend got denied on his first attempt to get benefits.  Still think I'm exaggerating about how difficult it is to get Social Security Disability benefits? This time around, my husband and I contacted a lawyer for help (more on that later). The first piece of advice from the lawyer – who specializes in Disability claims – was: "They are going to deny you."
You may think that the system is designed to help people who are disabled, and whose disabilities are preventing them from working a 40 hour a week job, to be able to obtain some financial aid that they can use to pay their bills and buy groceries. Throw that concept right out the window. Do this before you start the process and you can save yourself some rage when you get denied, and denied, and denied.
The Social Security Disability system is set up to make it as difficult as possible for people who have disabilities to get the help we need. The system assumes, right from the start, and without any data to base their assumption on, that everyone they see is lazy and lying to them about their chronic illnesses, chronic pain, disabilities, and mental health issues. The system is engaging in gatekeeping because they would rather fuck over a truly disabled person than accidentally help someone who is trying to scam the system.
In my first attempt to try and get Disability benefits, I did the best I could without a lawyer.  Why? I didn't think I'd be able to afford one. So, I filed out forms (with a great deal of help from my husband) and hoped for the best.  Unfortunately, I got denied, and appealed, and got denied again, and appealed, and went before a Disability Judge and got denied again.
As you may have expected, my severe allergies, rheumatoid arthritis, fibromyalgia, and borderline anemia did not magically disappear just because a Disability Judge chose not to believe me. Or, to be more accurate, after the Disability Judge chose to ignore some of the paperwork from doctors that I submitted, and "didn't see" the ones that came from a specialist.
So, I'm stuck going through the long, exhausting, process of trying to get Disability benefits for the second time. When something I'm trying to accomplish doesn't work, I change some variables. We did this without help from a lawyer last time around.
This time, my husband and I contacted a lawyer that specializes in Social Security Disability cases. This lawyer works for free – and doesn't get paid until and unless I actually get approved for Disability benefits. If that happens (and I have absolutely no faith that it will) the lawyer takes a cut of the "backpay".  In "plain English" if I get approved for benefits starting from when my chronic illnesses got worse, the lawyer gets paid from some of that.  Everything beyond that is all for me.
Here's the advice we got from the lawyer:
You are going to get denied. Go apply online anyway.  If, somehow, you get approved on your own – then you won't need to pay us.
Contact the Department of Rehab. They may or may not be able to find you work that you can do that works around your chronic illnesses. But, even if they can't, the Social Security Disability system likes to see that you are "trying".
See if you can get your doctors to fill out Social Security Disability paperwork.
That's where I'm at now. I'm super cynical about my chances of success – especially since this is my second try. I have concerns that, even if I somehow get the help I need, the current Administration will find a way to take that away from me. But, I have to try this anyway, because my chronic illnesses are getting worse and making it even harder for me to do a work-from-home, pays-a-pittance, blog writing freelance work.
This is the beginning of "Round Two".  I'll make new posts about my progress if/when anything changes.
Like a Bad Penny is a post written by Jen Thorpe on Book of Jen and is not allowed to be copied to other sites.
If you enjoyed this blog post please consider supporting me on Ko-fi. Thank you!