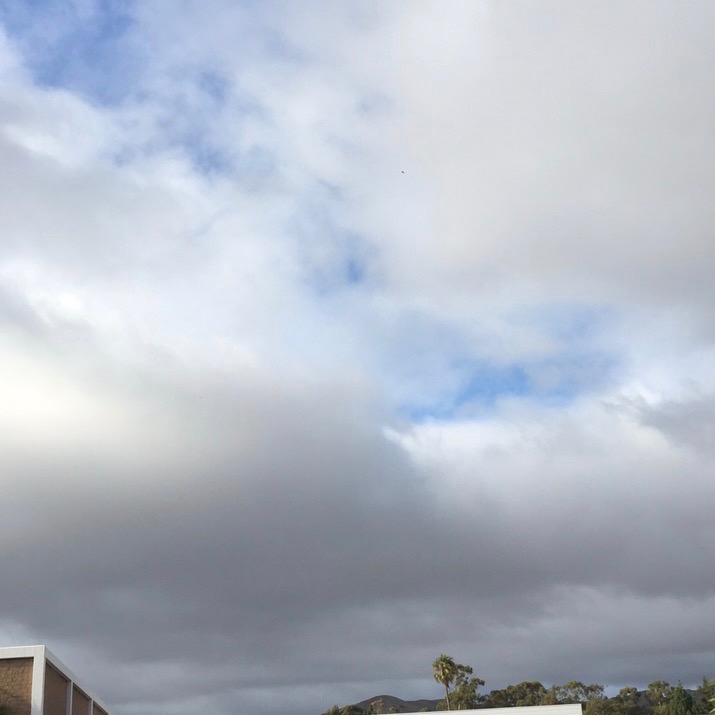 Today was Day 29 of the 2017 Fall pollen season.  I'm moving slower than usual because my body is having trouble coping with the amount of pollen that's been in the air for about a month now.
I make plans, and sort of meander toward them, not sure if I'll reach that goal or have to put it off for another day.  Slowly working on it, like a sky that's trying to rain.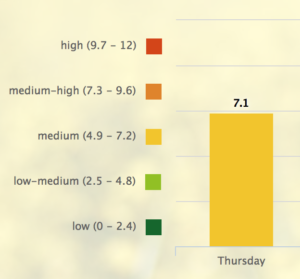 The pollen count today was 7.1.  Anything 7 or higher makes me sick.  This is the lowest the pollen count has been in a while, but I need things to go below 6 – and stay there – before I can start recovering.
I pushed myself and managed to go to the grocery store today.  We really needed to shop for food and had run out of nearly everything.
The new medication I'm taking seems to be helping. It's hard to be certain because I started it after the 2017 Fall pollen season started rolling.  I'll know more when the pollen calms down.  Right now, between the new drug and the DHIST, I think things might eventually get a little easier.
Like a Sky Trying to Rain is a post written by Jen Thorpe on Book of Jen and is not allowed to be copied to other sites.
If you enjoyed this blog post please consider supporting me on Ko-fi. Thank you!