We give our birds the opportunity to come out of the cage nearly every day. Some days, they all decide to stay in the cage. This time, Marvin decided to sit on the open cage door for a while.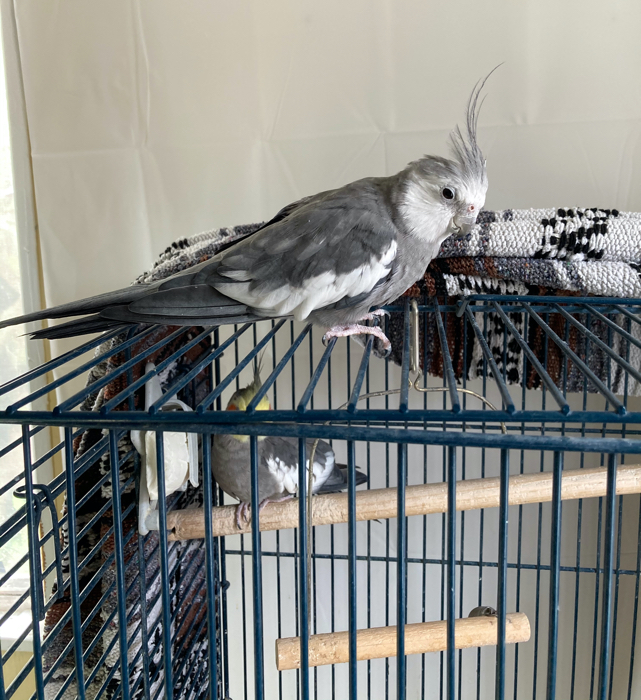 After sitting on the door for a while, Marvin decided to start exploring. He figured out how to get on top of the cage. He looks very happy with his accomplishment!
Marvin Explores is a post written by Jen Thorpe on Book of Jen and is not allowed to be copied to other sites.
If you enjoyed this blog post please consider supporting me on Ko-fi. Thank you!