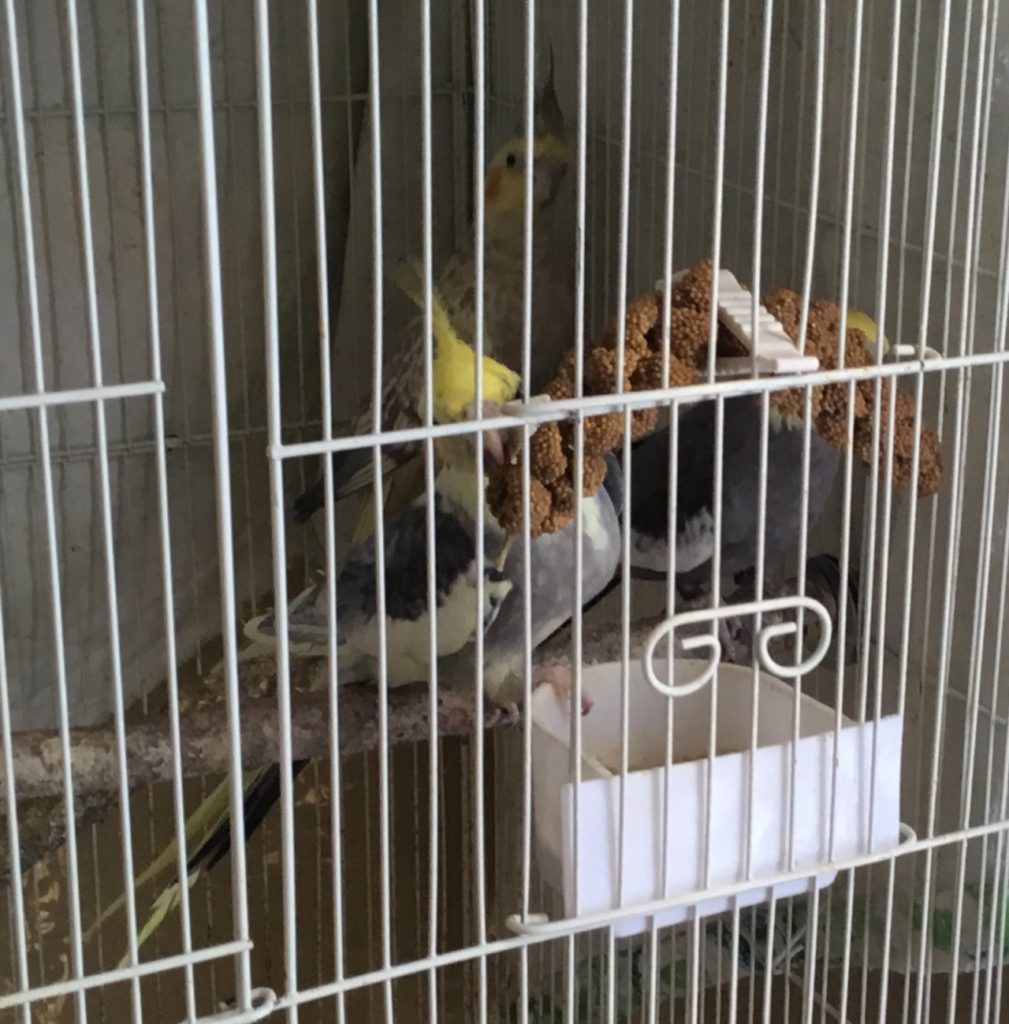 Morris and Pepper unintentionally ended up sharing the millet.
Marvin is trying to figure out how to get to the millet.
Marvin decided to wait his turn. I don't have a photo of it – but he did get a chance to eat some millet later.
Morris is experiencing millet bliss. Poke is about to happily start eating millet.
Millet!!! is a post written by Jen Thorpe on Book of Jen and is not allowed to be copied to other sites. The photo in this post is not allowed to be posted on other websites.
If you enjoyed this blog post please consider supporting me at PayPal.me. Thank you!