Are your Neko Atsume cats sleepy?  There is a wide variety of beds, mats, and other items that the cats will use when they want to rest or take a nap.  The Burger Cushion is a bed that looks like a giant burger.
One of the fun things about the Burger Cushion is that there are two different ways that the cats will use it.  Some will take a nap on top of the burger, and sink into the bun.
Others will dive inside the burger, with their back end sticking out.  This makes it look as though the Burger Cushion ate the cat.
You can buy the Burger Cushion from the in-game store for 14 gold fish. I think there is a way to buy this special currency. The cats will bring you some, too.
Some Neko Atsume cats take a nap on top of the Burger Cushion.
Breezy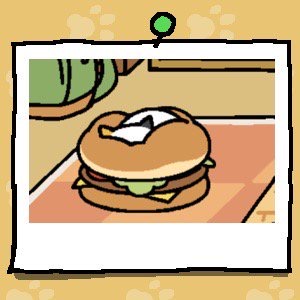 Dottie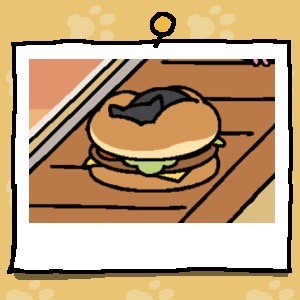 Smokey
Pickles
Tabitha
Other Neko Atsume cats climb inside the Burger Cushion.
Apricot
Sunny
Bolt
Spots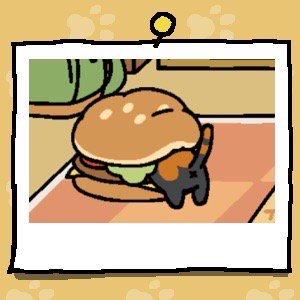 Bandit