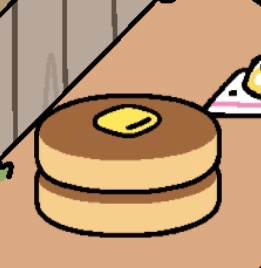 The purpose of Neko Atsume is to entice a variety of cats to come visit you. The way to do that is to put items into your space that they may want to interact with.
This is the Pancake Cushion. The flavor text on this item says: Your belly rumbles whenever you see this stack of cushions. [Applying syrup voids warranty.]
You can buy the Pancake Cushion in the Neko Atsume Shop for 15 gold fish.
Many of the Neko Atsume cats will use the Pancake Cushion. Some sleep on top of it. Others use it in a way that makes it look like the Pancake Cushion is trying to eat them.
Snowball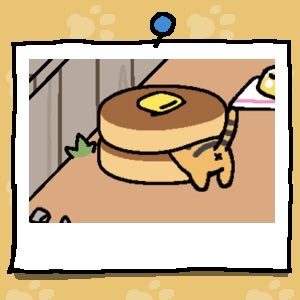 Bolt
Mack
Patches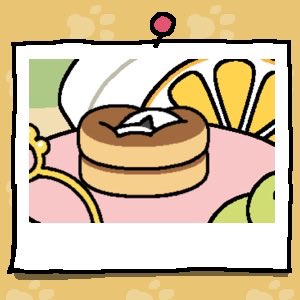 Dottie
Pepper
Cocoa
Ginger
Breezy
Speckles
Smokey
Tabitha
Peaches
#Blaugust2019
Neko Atsume: Pancake Cushion is a post written by Jen Thorpe on Book of Jen and is not allowed to be copied to other sites.
If you enjoyed this blog post please consider supporting me on Ko-fi. Thank you!