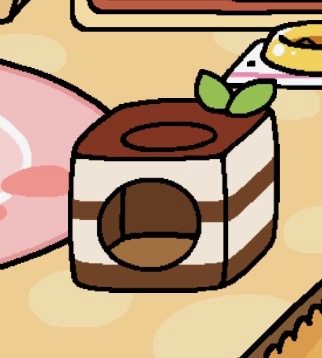 Neko Atsume has plenty of cube shaped beds for cats to use. This one is the Tiramisu Cube. This item does not attract any of the rare cats. Many of the other Neko Atsume cats will use it.
The Tiramisu Cube flavor text says: "Indulge your cats lounging instincts with this decadent tiramisu-themed hammock cube." It costs 28 gold fish in the Neko Atsume store.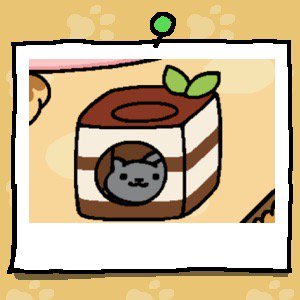 Shadow
Shadow sleeping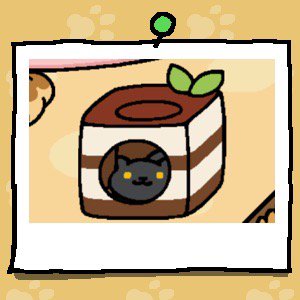 Smokey
Spud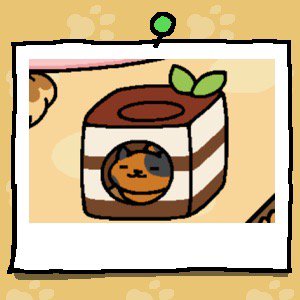 Spud sleeping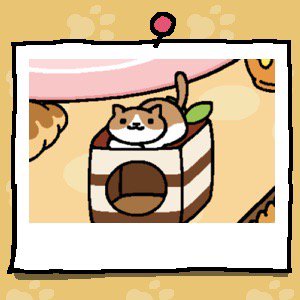 Cocoa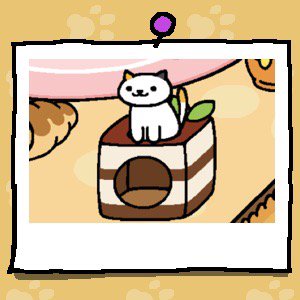 Dottie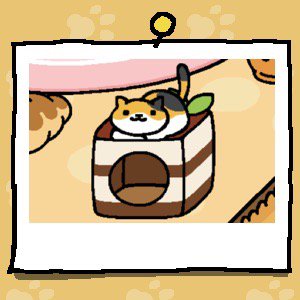 Callie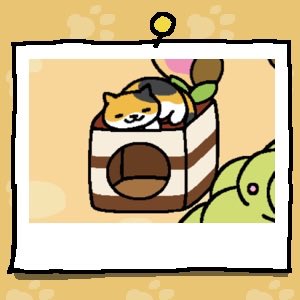 Callie sleeping
Snowball sleeping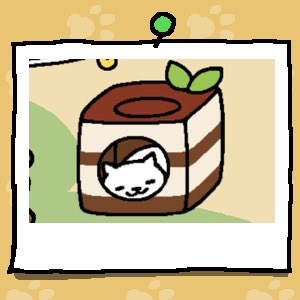 Snowball sleeping more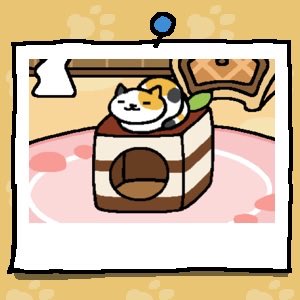 Sunny sleeping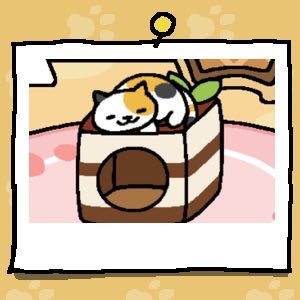 Sunny sleeping more
Lexy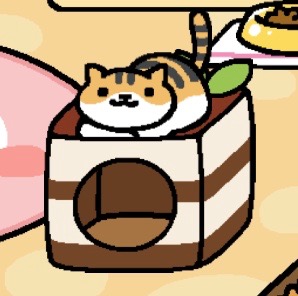 Breezy
Pickles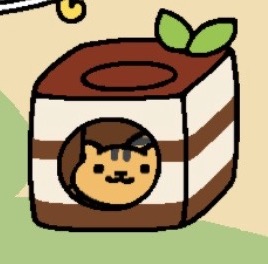 Bolt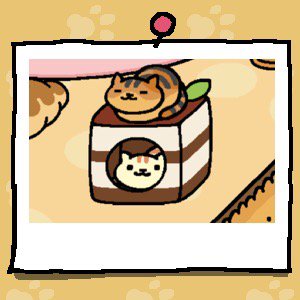 Princess and Apricot
Bandit and Ginger
Sunny and Smokey
Breezy and Bolt
Breezy and Pickles
Breezy and Snowball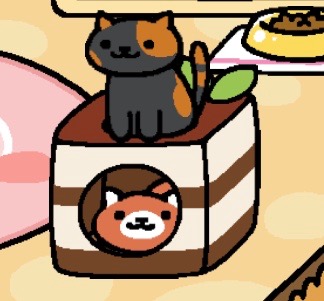 Bandit and Ginger
Tabitha and Pepper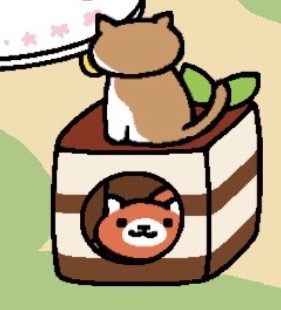 Cocoa and Ginger
Tabitha and Pickles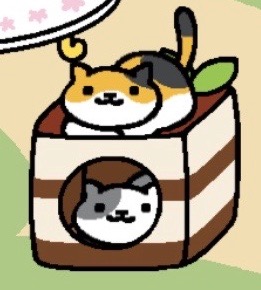 Callie and Lexy
Neko Atsume: Tiramisu Cube is a post written by Jen Thorpe on Book of Jen and is not allowed to be copied to other sites.
If you enjoyed this blog post please consider supporting me on Ko-fi. Thank you!