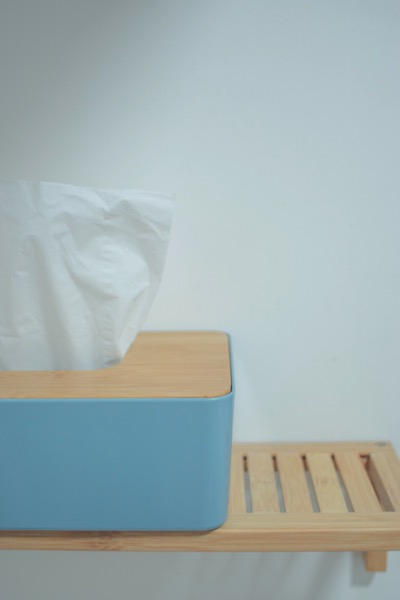 Shortly before I started writing this blog post, I took a look at Twitter (now called "X"). The "What's Happening" section included the word Benadryl. I was wondering why Benadryl was trending, hoping it wasn't going to tell me there was a shortage.
There wasn't any mention of a shortage of Benadryl, which eased my mind. Unfortunately, there were plenty of people trying to fill up the topic with misinformation. Other people attempted to counter that by sharing the times when they had an allergic reaction and Benadryl helped them.
Many of the people posting misinformation on Twitter about Benadryl appeared not to know any better. They seemed to think that the ingredients in Benadryl, and the ingredients in Sudafed, were the same.
The Cleveland Clinic wrote that diphenhydramine is an antihistamine medication that treats the symptoms of allergies and allergic reactions (among other things). Diphenhydramine works by blocking histamine, a substance released by the body during an allergic reaction.
Benadryl contains diphenhydramine. Some versions of Benadryl include: Benadryl Allergy, Benadryl Allergy Dye Free, Benadryl Allergy Kapgel, Benadryl Allergy Ultratab, and more. It also comes in a syrup or elixir that also includes diphenhydramine.
I used to take Benadryl in the pill form, and later developed an allergy to those pills because of the pink dye. As such, I take the liquid version instead, that doesn't include pink dye, as needed.
Mayo Clinic wrote that pseudoephedrine is used to relieve nasal or sinus congestion caused by the common cold, sinusitis, and hay fever and other respiratory allergies. It is also used to relieve ear congestion caused by ear inflammation or infection. Some of these preparations are available only with your doctor's prescription.
Some forms of Sudafed include the active ingredient phenylephrine, which is in SUDAFED PE Sinus Congestion. Other forms of Sudafed contain pseudoephedrine. You might have to purchase this type of Sudafed at the pharmacy.
In short, if you are person who suffers from a lot of allergies, you probably want Benadryl. If you are a person who gets a lot of colds, you might want something like Sudafed. I am not a doctor. I'm simply noting that Benadryl and Sudafed are different from each other.
There's something else you should know.
NBC News reported (on September 12, 2023) "FDA panel says common over-the-counter decongestant doesn't work". From the article:
"A key ingredient in many over-the-counter cold and allergy medications called phenylephrine doesn't work to get rid of nasal congestion, a Food and Drug Administration advisory panel concluded Tuesday.
The unanimous vote, which specifically declared oral formulations of phenylephrine ineffective, is expected to disrupt the market for OTC cold and allergy remedies, where consumers largely prefer pills over nasal sprays.
Phenylephrine — found in drugs including Sudafed PE, Vicks NyQuil, Sinex Nighttime Sinus Relief, and Benadryl Allergy Plus Congestion — is the most popular oral decongestant in the United States, generating almost $1.8 billion in sales last year, according to data presented Monday by FDA officials…."
What does this mean for allergic people like me? In my opinion, it means that you don't want to use Benadryl Allergy Plus Congestion, and should pick a different version of Benadryl instead. Most versions of Benadryl contain diphenhydramine.
The worst case scenario for people who have bad allergies — myself included — is that people will attempt to hoard Benadryl. Please don't do that.
(This blog was posted on Medium on September 15, 2023.)