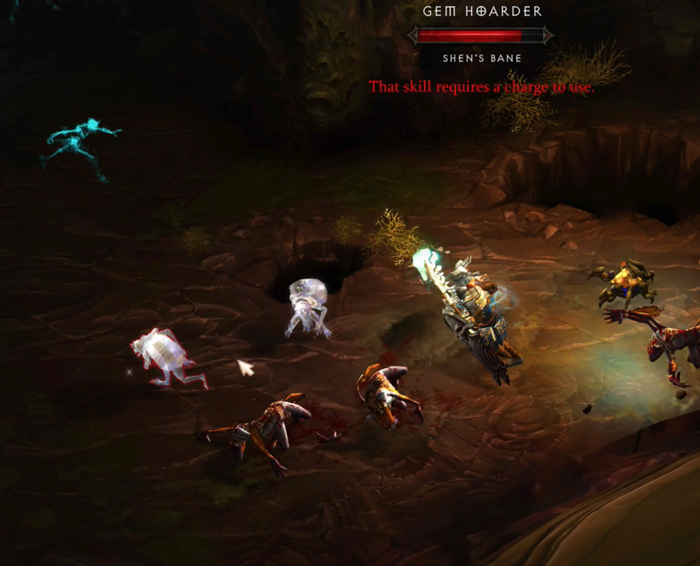 This video was taken after Blizzard added double Treasure Goblins into the remaining portion of Season 20. Personally, I love chasing goblins and picking up all the loot and gold they drop!
My Softcore Barbarian started at Level 39, and was playing on Expert difficulty.
The first thing I did was run my Barbarian through a Nephalem Rift on Expert difficulty. The more stuff to hit – the more experience you get.
Next, I decided to kill Azmodon because it was one of the Season Journey objectives. Unfortunately, I was supposed to do that at Level 60 – and my Barbarian was well below that.
It turned out that Azmodon was one of the Act III Bounties. So, I decided to just go ahead and complete another set of Act III Bounties.
Zeta the Softcore Barbarian ended at level 44.
#Blapril2020
Season 20: Double Treasure Goblin Expert is a post written by Jen Thorpe on Book of Jen and is not allowed to be copied to other sites.
If you enjoyed this blog post please consider supporting me on Ko-fi. Thank you!
Podcast: Play in new window | Download
Subscribe: RSS