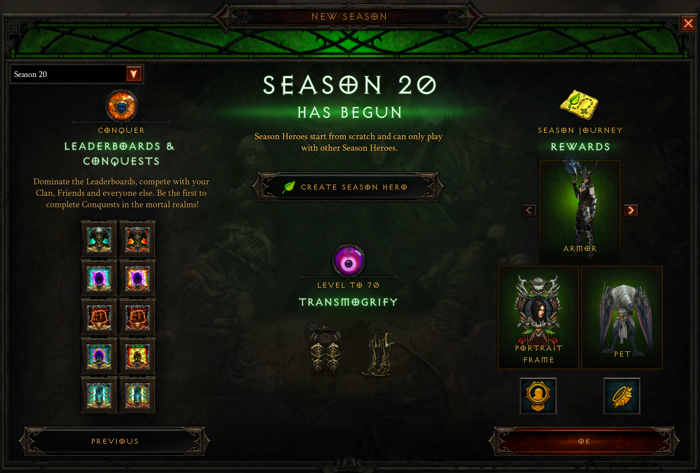 I did not start Season 20 when it launched. My allergies have been terrible, and it took me a while to get started.
I'm playing a Softcore Barbarian this Season. The chance of me doing something stupid while playing Diablo III on allergy medication was too high for Hardcore to be an option.
Things I accomplished in this video include:
Used Season Rebirth on my Softcore Barbarian, Zeta
Did the Kanai's Stomping Ground event (only available in March)
Obtained Kanai's Cube
Reached Level 12
Season 20: Kanai's Stomping Ground and Cube is a post written by Jen Thorpe on Book of Jen and is not allowed to be copied to other sites.
If you enjoyed this blog post please consider supporting me on Ko-fi. Thank you!
#Blapril2020
Podcast: Play in new window | Download
Subscribe: RSS