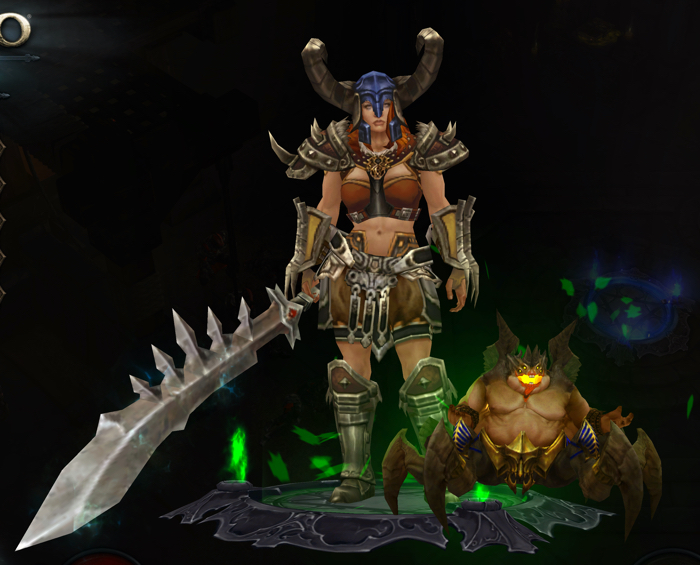 Season 20 is still live, so I got into the game and tried to level up my Softcore Barbarian a little more. Raising the difficulty level has advantages and disadvantages.
In the previous video, I was playing on Expert difficulty. It seemed like a good idea to move that up to Master difficulty. My hope was that the increase in difficulty would bring more monsters to kill, which would give me more experience points.
It sort of worked. My Softcore Barbarian ran through a Nephalem Rift on Master difficulty when she was Level 44, and ended up at level 46. There were plenty of monsters, but she simply does not have the gear to quickly fight her way through them.
Objective completed:
Master: Complete a Nephalem Rift on Master difficulty or higher.
Season 20: More Friends to Fight is a post written by Jen Thorpe on Book of Jen and is not allowed to be copied to other sites.
If you enjoyed this blog post please consider supporting me on Ko-fi. Thank you!
Podcast: Play in new window | Download
Subscribe: RSS