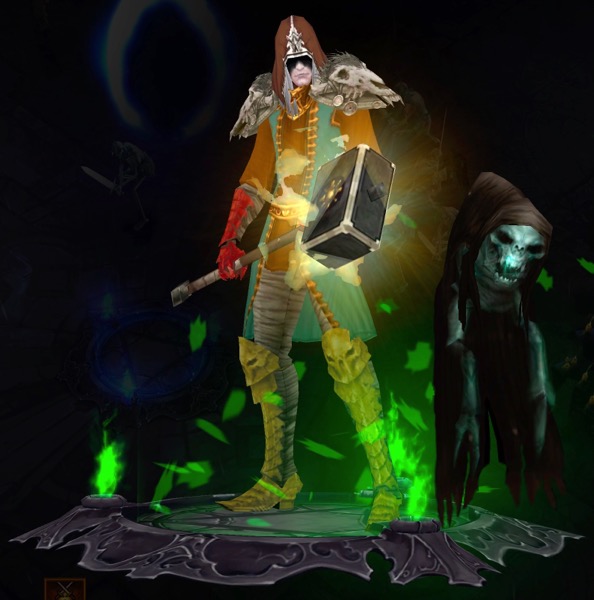 In this video, my Softcore Necromancer hit Level 50! He did this almost completing some Bounties before recording this video, and then finishing them while recording.
After completing a set of Act III Bounties, I got the Blacksmith plans for the Sage's set. It gives you extra Death's Breaths. The cool thing about this set in Season 23 is that it Emanates. I can make a Follower wear it, and find extra Death's Breaths – without having to wear the Sage's set myself.
Neither my Necromancer, nor his follower, can wear that set until they hit Level 70.
Objectives completed (before or during) this video:
Arreat's Most Wanted: Obtain an Act III bounty cache. (Chapter III)
Hot Anvil, Strong Steel & the Real Deal: Craft a level 70 Weapon or Armor piece. (Chapter II)
Forged In Fire: Reach level 50. (Chapter 1)
If you enjoyed this video, please consider supporting me on Ko-fi. Thank you!
Podcast: Play in new window | Download
Subscribe: RSS