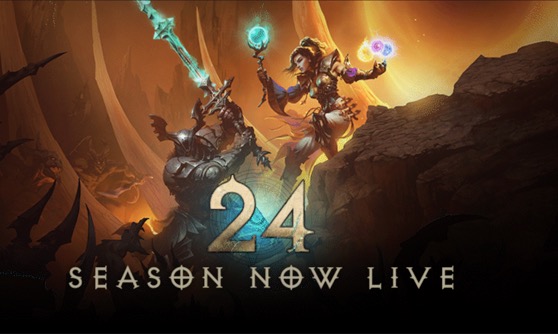 In this video, my softcore Barbarian started at level 9 and ended at Level 17. She did this by completing two different Seasonal Objectives that involved Bounties – at the same time.
The first video I took of my Season 24 game play did not work out, so I didn't post it.
Objectives completed in the video that didn't work out:
Begin Again: Complete a Nephalem Rift. Use the Nephalem Obelisk in town while in Adventure Mode. (Chapter I)
Lose Myself: Kill Malthael. (Chapter I)
Sin City: Kill Azmodan. (Chapter I)
Objectives completed in this video:
A New Start: Complete 5 Bounties. Open up the Waypoint Map in Adventure Mode to see what Bounties are available. (Chapter I)
Tristram's Most Wanted: Obtain an Act I bounty cache. (Chapter III)
Achievement earned in this video:
Rite of Passage: Reach Level 10.
If you enjoyed this video, please consider supporting me on Ko-Fi. Thank you!
Podcast: Play in new window | Download
Subscribe: RSS