In Season 7, players needed to hit Level 35 before they could unlock Chapter II of the Season Journey.  It is possible to accidentally complete some objectives in upcoming Chapters without intending to.
An "Achievement Toast" will pop up whenever a player completes a Season Journey objective.  As always, some of the Chapter II objectives are the same as they were in Season 6, and some are new.
I had completed two Chapter II objectives before I was able to unlock Chapter II.
Friends With Benefits: Fully equip one of your followers.
Kanai's Excellent Adventure: Find Kanai's Cube.  Kanai's Cube can be found in Act III in The Ruins of Sescheron.  Kanai's Cube can be used for very powerful things such as extracting Legendary Powers and upgrading Rare items into Legendary items.
Expert: Complete a Nephalem Rift on Expert difficulty or higher.
Penchant for Enchants: Replace a property on an item with Enchanting at the Mystic.  Enchanting is very useful for replacing an unwanted primary affix on a near-perfect item.
Maiden of Lust: Kill Cydaea at Level 60 or higher on Hard difficulty or higher.
Maximum Efficiency: Raise the Blacksmith, Jeweler, and Mystic to level 12.
Living Siege Engine of Hell: Kill the Siegebreaker Assault Beast at level 60 or higher on Hard difficulty or higher.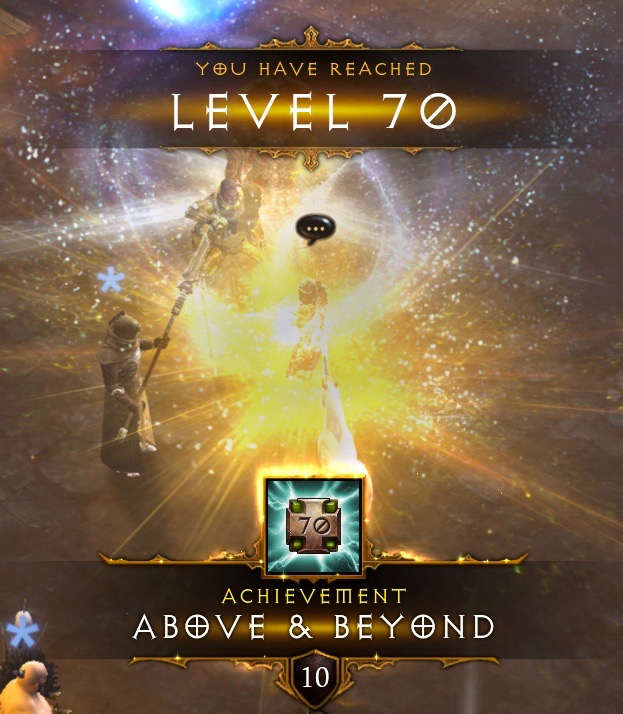 Above & Beyond: Reach Level 70.
Hot Anvil, Strong Steel & The Real Deal: Craft a level 70 item at the Blacksmith.
The Little Things That Count: Craft a level 70 item at the Jeweler.
SEASON JOURNEY (CHAPTER II) COMPLETE!
This is what Chapter II looks like when you complete it.
Players that complete Chapter II of the Season Journey will receive their first Haedrig's Gift.  It will automatically go into your in-game mail.  You have take the item out of the mail.  Doing so will put it into your inventory (or "bag").
Here is a list of the sets that were obtainable in Season 7.  What comes out of the Haedrig's Gift bag depends on the class of the character that opens the bag.  I'm playing Demon Hunter, so I got two pieces of the Unhallowed Essence set.
The flavor text on the Accursed Visage Helm says: "A demon hunter's mind must be tuned precisely to the demonic will.  Only then can you know the best vantage point for your attack.  Waver and you are dead." – Kovan the Merciless.
The flavor text on the Fiendish Grips Gloves says: "If you cannot learn to direct your hatred, it will consume you." – Kovan the Merciless.
ThirtySeven the Demon Hunter is wearing the first two Unhallowed Essence set pieces.  She got the unicorn pet from a Menagerist Goblin.