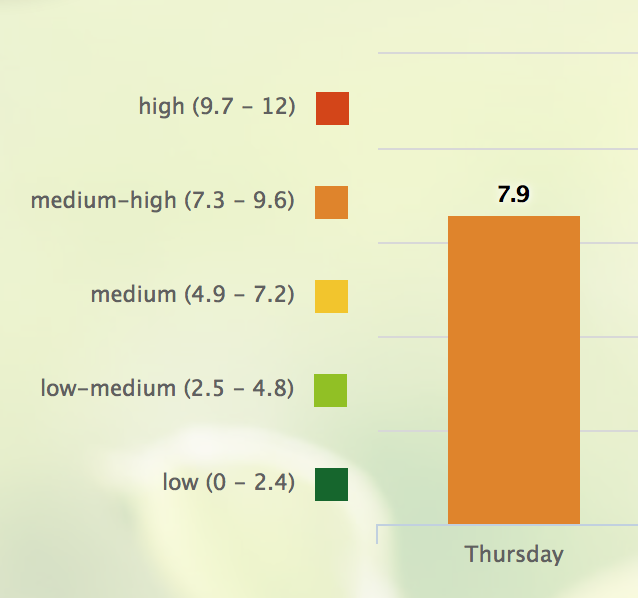 The pollen count is 7.9 – which isn't very different from yesterday's 8.
I woke up with "allergy stomach."  If you don't know what that means, consider yourself blessed.
I am so sick that our cockatiels have noticed and are being super cute and gentle with me today.
My husband cut my hair for me last night.  Short hair is so much easier to wash than long hair is – especially when I am depleted from 11 days of too much pollen in the air.