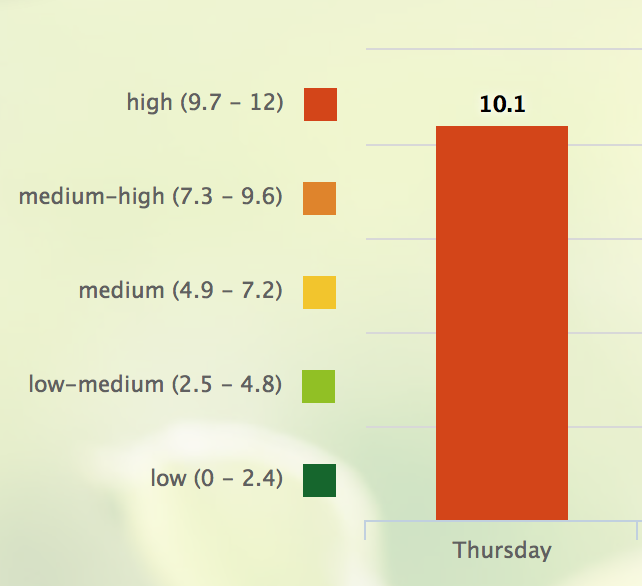 I slept for twelve hours straight.
My sinus pressure got so bad last evening that I was forced to take half a Benadryl – which knocked me out.
Half a Benadryl does not last 12 hours. I slept that long because my body is completely exhausted from the high pollen count.
It is unlikely that I'll get much work done today, and this frustrates me.
I wish I was sick because of something I did – because then I could just stop doing that thing and feel better. There's nothing I can do about the pollen count.
I worry that the pollen count – which has been higher than typical for the last three, maybe four years – is due to climate change. If so – then read these little posts carefully, even if you don't have allergies. This is your future (unless the government gets off its selfish ass and actually enacts policies to reduce CO2).
Spring Pollen Season – Day Fifty-Two is a post written by Jen Thorpe on Book of Jen and is not allowed to be copied to other sites.
If you enjoyed this blog post please consider supporting me on Ko-fi. Thank you!