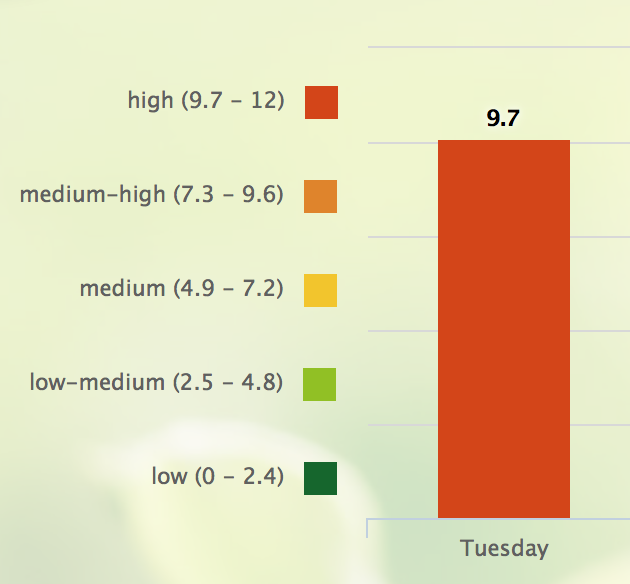 So, I'm just going to go ahead and assume that the pollen count will NEVER go down low enough, for long enough, to make me feel better. This is my new "normal" and it sucks.
Took half a Benadryl before going to sleep at around 4:30 this morning. Woke up at almost 9. Assumed it was night, because I've been sleeping through the afternoon for days in a row and nearly took my antihistamine – which I'm supposed to take at 8:00 at NIGHT.
It's a 24 hour medication. Spring pollen season almost made me accidentally overdose. Mother Nature is trying to kill me.
I mentioned to my husband that I was going to take that allergy medication, and he helped me understand that it was daytime – not night time.
Not sure how much longer I'll keep writing these little posts. Maybe I'll give it through the weekend and figure it out after that.