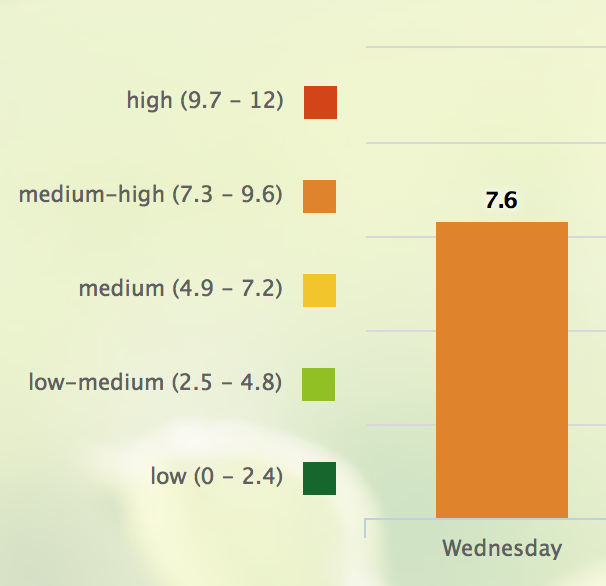 Today, the pollen count was 7.6. It is going up, again. I'm tired of writing about it, and flat out exhausted from all the extra allergens that have been in the air for far too long.
This may be the pollen season that never ends. I'm in California, so there is no chance of winter snow coming to freeze the air and kill all the plants. The air here is fairly dry, which means there's hardly any mold to worry about. So, that's one allergen I don't have to fight with.
I woke up sick today, again, and feeling anemic. I am tired, tired, tired.
We are supposed to get some cooler weather over the weekend. I'm hoping that will be enough to end this horrifically long pollen season.