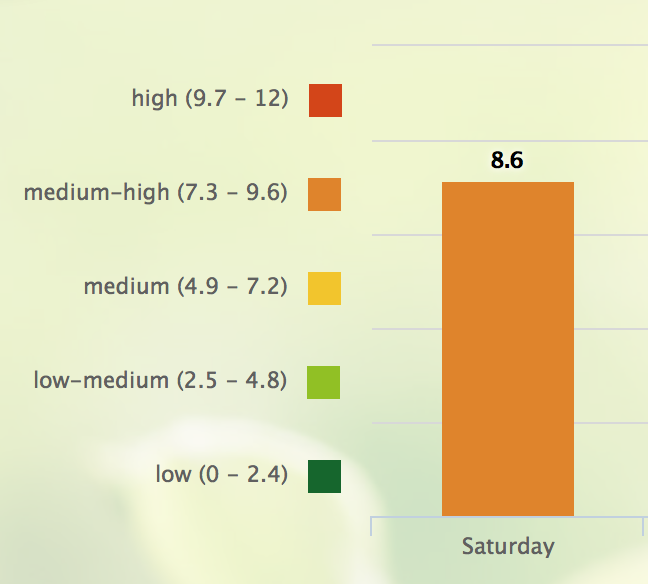 Today's pollen count is 8.6, which is better than yesterday's 9.5. I need the pollen count to drop below 7, for about two weeks, before I will feel better.
I am flat out exhausted today, and I don't really know why.
I'm fairly certain I slept for 9 hours. Then, I needed a 2 hour nap.
I have no energy and I can't figure out what I did to cause this.
Maybe this is just what happens to me after 60 days of too much pollen.