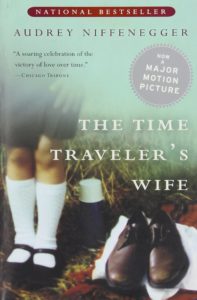 I was surprised by how much I liked this book.
It was a bit strange, in every way I can think of. The Time Traveler's Wife is the story of Henry DeTamble who, through some fluke in genetics, is a time traveler. It is also the story of his wife, Clare, who he often goes to meet when he time travels. Henry has no control over when he time travels, or when/where he goes.
He can't bring anything with him, other than himself. This includes clothing and food, which makes Henry's life a difficult and dangerous one sometimes.
Continue Reading "The Time Traveler's Wife – by Audrey Niffenegger"