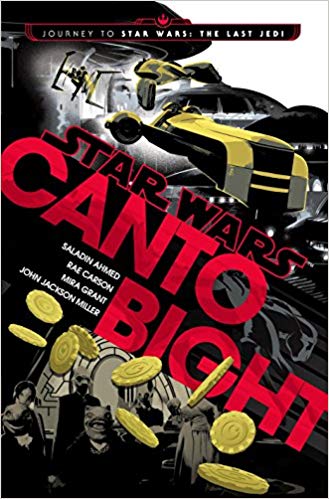 Star Wars: Canto Bight was written as part of the lead up to the Star Wars: The Last Jedi movie. It was published in 2017.
Canto Bight includes four stories, written by four different authors. Each story is unique, and all of them include Canto Bight city as well as its namesake casino, the most famous casino in the Star Wars "universe".
Canto Bight is the Star Wars version of Las Vegas.
Readers can enjoy the short stories in this book without having watched The Last Jedi movie. That said, those who have watched the movie will have the advantage of knowing what a Fathier looks like.
Continue Reading

"Star Wars: Canto Bight – by Saladin Ahmed, Rae Carson, Mira Grant, and John Jackson Miller"