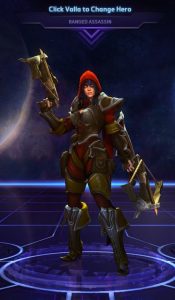 If you are playing the female Demon Hunter in Diablo III as your character, there is reason to believe that she might be Valla.
So, who is Valla?  According to the Diablo Wiki,  Valla was born around 1265 (in the "Diablo universe" timeline).  She was born around the time that connects to the Diablo II game.
Sometime later, Valla's younger sister, Halissa, was born. The sisters were close. At least one, if not both, of the girls parents were sawyers – people who sawed timber for a living.