Hearthstone has officially launched.  It came with a cool "special offer". Win 3 games in Play Mode in Hearthstone, and the Hearthsteed is yours! You can get it for free.
Obviously, this is Blizzard's way of trying to get WoW players interested in trying out Heartstone. I'd been playing the Hearthstone beta, and liked it enough to want to keep playing. So, for me, it was a "no brainer" to go get this mount.  I get a reward for doing something I was going to do anyway!
Getting the Hearthsteed was simple. First, go play Hearthstone and win 3 games in Play Mode against any player. Next, log into WoW, and check your mailbox. This is my Death Knight, Riglee. She has Murkalot with her (a pet that was given to everyone who attended Blizzcon 2013).
Look for mail from Mei Francis.  The Hearthsteed Mount will be inside it.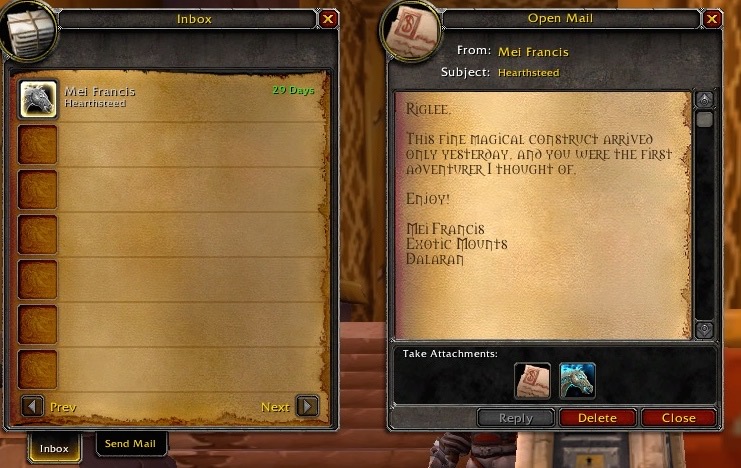 It says:
(Your character's name),
This fine magical construct arrived only yesterday, and you were the first adventurer I thought of.
Enjoy!
Mei Frances
Exotic Mounts
Dalaran
Make sure that you take the Mount out of the mail!  Put the mount into your bag.  Click on the mount that is now in your bag.  This is going to add the Hearthsteed Mount to your collection.  It also gets you the Hearthstoned Achievement.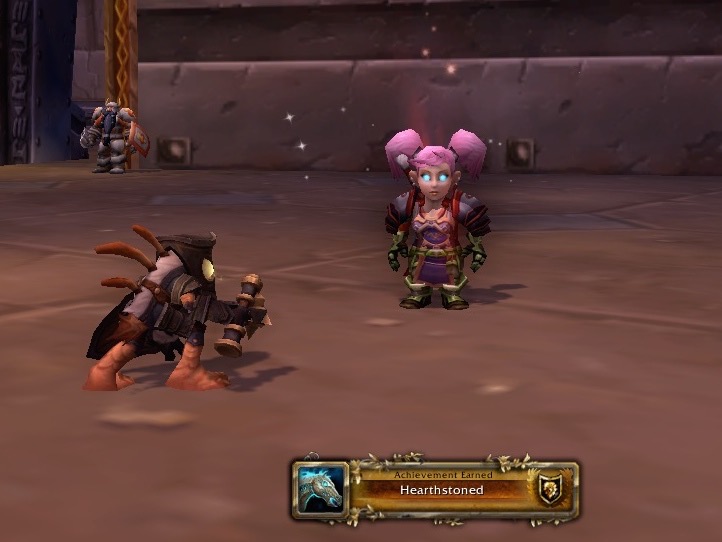 Hearthstoned: Owner of the Hearthsteed mount from the Hearthstone promotion.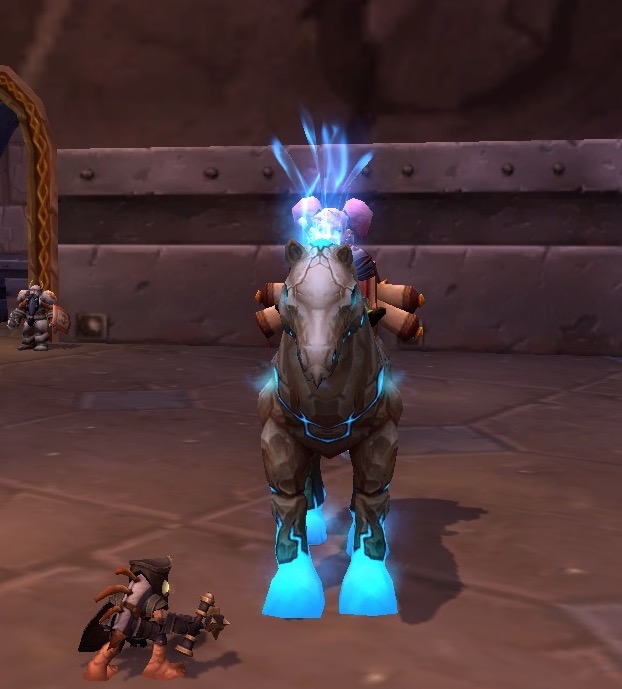 This is what the Hearthsteed Mount looks like.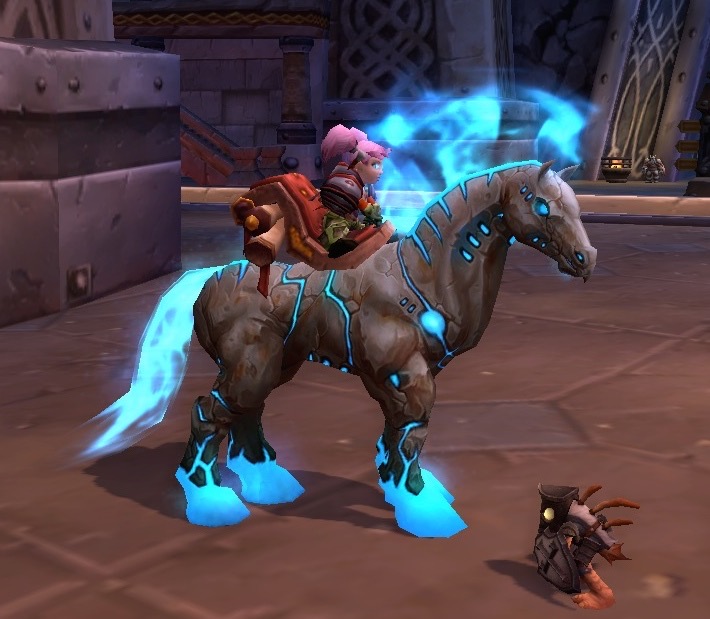 The Hearthsteed runs fast, and it also flies!