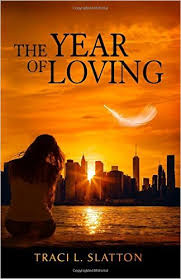 Sarah Paige's life is stressful. She has two daughters, and has very strained relationships with both of them. Her youngest, Alex is a high schooler who is constantly in trouble. Her oldest, Dani, is in college and seems to want absolutely nothing to do with her mother.
Sarah believes that her cantankerous, narcissistic, ex-husband, George Calhoun, is intentionally trying to turn their daughters against her. His attitude probably has something to do with Sarah's second ex-husband, Clifton Perini, whom Sarah left George for. It feels like he wants to "make her pay" for that humiliation.
Clifton, on the other hand, gets along with Sarah. His beautiful, realist, paintings are the centerpiece of her art gallery. Her love of art makes her very selective about what she will display. The modern stuff other galleries sell simply will not do. As such, her gallery is on the edge of grave financial difficulties.
Out of the blue, Sarah accidentally meets a handsome man – in the goofiest "meet cute" I've ever read. There is an instant, smoldering, attraction between them. This impromptu moment turns out to be the start of Sarah's "year of loving".
The Year of Loving is what I would describe as a romance novel with a drama rolled into it. There are some hot sex scenes to look forward to. Some situations are presented in quirky, amusing, ways, which made me giggle. (The "meet cute" at the start of the book had me laughing!)
In addition, the book includes some painful moments, any of which could set the reader off on a "good cry". The story runs the range of emotions, which makes the book feel a bit like a sample box of chocolates. We all have our favorites, but the ones we tend to avoid are good, too.
As I mentioned, early on in the book Sarah meets a handsome man who is a bit younger than her. She's not sure if that's going to work out, but cannot deny the intense sexual attraction they have for each other. It gets complicated early on when Sarah thinks she wants a limited relationship focused primarily on sex, and the handsome man wants more than that. Both of them have chaotic lives, and there are times when it seemed like this relationship was doomed.
Later on, Sarah's friend introduces her to a man who is older than Sarah. He is kind, and respectful, and a widow who is ready to start a new relationship. He is handsome, in a different way than the younger man is. He's also quite rich, and can offer Sarah the stability that her life has lacked for so many years.
I spent the book trying to guess which one Sarah would end up with. There are twists and turns in the story, and I couldn't quite decide which of these two men were best for her. All I'll say about that, without giving anything away, is that Sarah makes her decision by the end of the story – and by the time she gets there – it actually makes a lot of sense.
That's just one part of Sarah's "Year of Loving". Sarah aches for the love from her parents, who passed away when she was a young adult. She longs for the love of her daughters, whom she once had a close relationship with when they were younger (and before her divorce from their father.).
Along the way, Sarah learns how to love herself. She "grows up", for lack of a better description, and discovers that maybe she doesn't have to try and win every battle. She develops compassion for the people in her life that constantly cause her pain and anxiety. Best of all, she figures out how to let people in – and how to love someone new.
This book review of The Year of Loving – by Traci L. Slatton is a post written by Jen Thorpe on Book of Jen and is not allowed to be copied to other sites.
If you enjoyed this blog post please consider supporting me on Patreon or at PayPal.me. Thank you!