After Pepper, Marvin, and Pinky got used to being in this cage, they all took a really solid nap together.
The excitement of moving from one cage to the other, and the fact that they were up later than they usually are, made them very sleepy.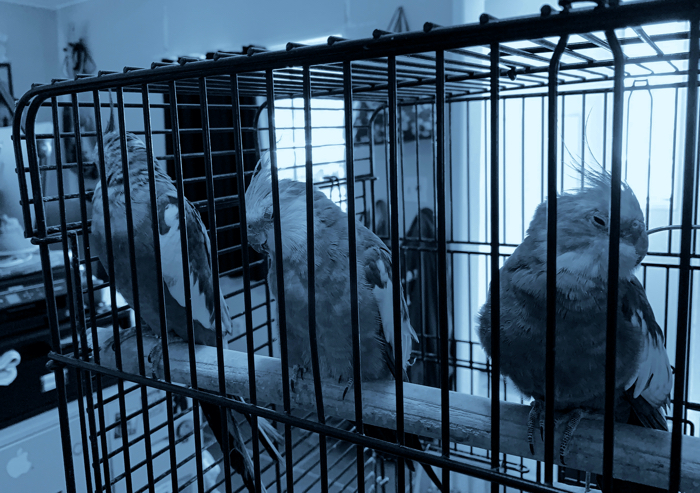 Here's another version of that photo, with everything in a blue color.
Photos taken by Shawn Thorpe.
Very Sleepy Cockatiels is a post written by Jen Thorpe on Book of Jen and is not allowed to be copied to other sites.
If you enjoyed this blog post please consider supporting me on Ko-fi. Thank you!