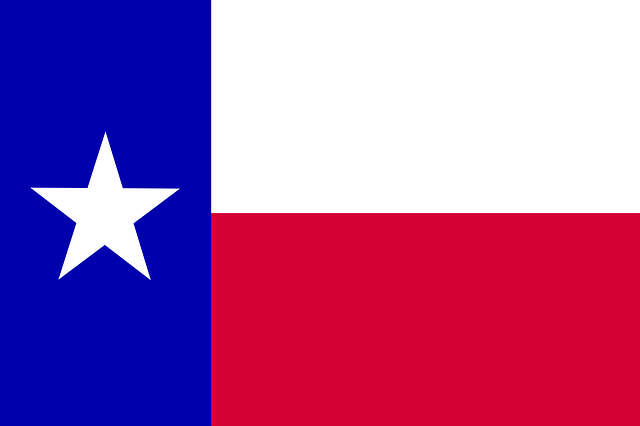 Texas is one of the many states (and one territory) that voted on Super Tuesday. ABC News reported that there is no national primary voting day, but Super Tuesday is as close as it comes.
The following states and territories participated in Super Tuesday 2020: Alabama, American Samoa, California, Colorado, Maine, Massachusetts, Minnesota, North Carolina, Oklahoma, Tennessee, Texas, Utah, Vermont, and Virginia.
Texas Voting Information
The Texas Secretary of State website provides plenty of information about voting requirements in Texas:
To register to vote in Texas, you need to complete a voter registration application and return it to your county election office at least 30 days before the upcoming election date. This process can be done online or by visiting your local Voter Registrar.
You are eligible to vote in Texas if:
You are a United States citizen;
You are a resident of the county where you submit your voter registration application;
You are at least 17 years and 10 months old, and you are at 18 years on Election Day.
You are not a convicted felon (you may be eligible to vote if you have completed your sentence, probation, and parole); and
You have not been declared by a court exercising probate jurisdiction to be either totally mentally incapacitated or partially mentally incapacitated without the right to vote.
In order to vote in Texas, you need to bring one of these seven acceptable forms of ID to the ballot when you vote in person:
Texas Driver License
Texas Handgun License
Texas Election ID Certificate
U.S. Citizenship Certificate with photo
Texas Personal ID Card
U.S. Military ID Card with photo
U.S. Passport (Book or Card)
You may have noticed that a Student ID is not on that list.
March 2, 2020: News Tribune posted an article titled: "Some states make it harder for college students to vote". From the article:
…In Texas, Democrats have sued over a law requiring early voting locations to be open for the entire voting period of 12 days. The law is geared to stopping "rolling polling", which allowed local governments to use temporary mobile voting sites at college campuses, nursing homes, and other locations.

Supporters said it's a response to placement of temporary voting locations at high school events during elections that feature local bond measures requiring tax increases. The Texas Public Policy Foundation, a conservative think tank, calls rolling polling a "predatory practice" that causes taxpayers to suffer…

…[James] Quintero said the new law allows polling places to be open on campuses for all 12 days of early voting. However, Democrats have pointed to the timing of the law, which was passed months after a dramatic spike in voter turnout in 2018.

Glen Maxey, legislative affairs director for the Texas Democratic Party, said the law hurts certain voting groups, such seniors and students.

"It was very clear they were trying to stop college student voting, "Maxey said.

Texas and Tennessee are among seven states where college identification cards are not allowed at polling places, with laws enacted by Republican-controlled legislatures from 2008-18. The others are Arizona, Iowa, North Dakota, Ohio and South Carolina – all states won by Donald Trump in 2016…

Ballotpedia provided the following information about voting in Texas:
Texas primaries are open, meaning a voter does not have to be registered as a member of a party to participate in its primary. Voters in Texas must sign a pledge when voting to declare that they will not vote in another party's primary in the same year.
Winners in primary elections in Texas are determined by majority vote. In the case that no candidate receives more than 50 percent of votes cast, the top two candidates proceed to a runoff election.
Texas has a total of 261 delegates. How those delegates are selected is a little bit different in Texas than in other states.
February 4, 2020: The Texas Tribune posted an article titled: "Here's how Texas Democrats dole out their 261 delegates in the presidential primary". It was written by Megan Menchaca. From the article:
…The state will send 261 delegates to the Democratic National Convention from July 13-16 in Milwaukee. With one of the largest delegations and a large Hispanic population, experts say Texas could play a large role in selecting the nominee…

…What makes Texas different from other states?

There are two major differences between how Texas Democrats allocate delegates compared to other state. States generally allocate delegates to certain congressional districts or counties, but Texas assigns delegates to each of its 31 Senate districts instead.

"In Texas, in a sort of archaic way, we get an exemption to do it by Senate districts, and that's only because we organize political parties in Texas by Senate district," [Glen] Maxey [the special projects director at the Texas Democratic Party] said.

Texas is also one of a handful of states to allocate delegates to districts by how Democrats have voted in past elections and not on voter registration. The Democratic Party gives states a few options on how to allocate delegates, and most states choose to allocate based on party registration, Maxey said. So, if a congressional district in a state has a larger number of registered Democrats, the district will be allocated more delegates.

"Almost every other state has, when people register to vote, they say 'I'm a Democrat,' or 'I'm a Republican,'" Maxey said. "So you can look and say, 'Ok, what is the party registration in CD-1 versus the party registration in CD-5." and allocate the number of delegates based on how many Democrats. Texas doesn't have party registration, so we don't have that opportunity."

Instead, the party determines the number of "real Democrats" in each district based on the Democratic turnout in the previous gubernatorial and presidential race.
---
Texas Endorsements
Joe Biden
November 7, 2019: Politico posted an article titled: "Biden picks up endorsement of a 9th black member of Congress". It was written by Nolan McCaskill. From the article:
Rep. Marc Veasey of Texas endorsed Joe Biden for president on Thursday, giving the former vice president his ninth endorsement from a black member of congress.

Veasey, who represents a majority-minority district that includes part of Dallas and Fort Worth, said his constituents overwhelmingly support Biden.

"They want more of a kind of meat-and-potatoes type candidate, someone who can beat [President Donald] Trump," Veasey told POLITICO in a phone interview. "That's really their No. 1 concern: Their No. 1 concern is that Trump can no longer be president after the November 2020 election, and they think that Biden is the best candidate.

The Biden campaign later forwarded a statement from Veasey expanding on that message.

"At a time when Washington is ripping our nation apart, we need a good man and steady hand to not only defeat Donald Trump, but to stitch ups back together and stand up for working families nationwide," Veasey said in the statement. "That's why I'm supporting Joe Biden for President."…
March 2, 2020: Reuters posted an article titled: "Moderate Democrats close ranks as Buttigieg, Klobuchar endorse Biden". It was written by Trevor Hunnicutt. From the article:
Former rivals Pete Buttigieg and Amy Klobuchar endorsed Joe Biden's presidential candidacy on Monday on the eve of Super Tuesday voting, as moderate Democrats rallied around the former vice president to strengthen his challenge to front-runner Bernie Sanders.

Buttigieg threw his support to Biden at an emotional appearance at a Dallas restaurant, while Klobuchar delivered a barnstorm of a speech at a rally, reminiscent of the types politicians give at their party conventions when anointing their presidential nominees.

"Joe Biden has dedicated his life to fighting for people," Klobuchar said, before introducing Biden at the rally in Dallas on Monday night.

"Not for the rich and powerful, but for the mom, for the farmer, for the dreamer, for the veteran. He can bring our country together."

Buttigieg, the former mayor of South Bend Indiana, and the first openly gay presidential candidate, said earlier in Dallas that he was "delighted to endorse and support Joe Biden.".

"He is somebody of such extraordinary grace and kindness and empathy."

Biden, 77, in turn, told reporters that Butigeig, 38, "reminds me of my son Beau," who died in 2015, adding: "To me, it is the highest compliment you can give any man or woman."

Former U.S. Representative Beto O'Rourke, another former candidate for the Democratic nomination, also endorsed Biden, appearing to cheers as a surprise guest at the rally in Dallas…
NOTE: Beto O'Rourke is a Texan who represented Texas's 16th congressional district in the United States House of Representatives from 2013 to 2019. He ran against Republican Ted Cruz in 2018 for United States Senate, but narrowly lost.
March 3, 2020: Reuters posted an article titled: "In a Texas chicken joint, Biden and onetime rival Buttigieg unite to stop Sanders". It was written by Trevor Hunnicutt and Tim Reid. From the article:
Joe Biden, 77, and until Sunday his rival for the Democratic presidential nomination Pete Buttigeig, 38, appeared together before a tiny crowd in the Chicken Scratch restaurant in Dallas, where Buttigeig endorsed the former vice president.

Fighting back tears, Biden compared the former mayor of South Bend, Indiana, to his late son Beau, saying it was the highest compliment he could offer any person.

Having ditched his own bid for the nomination, Buttigieg, who had spent months calling for generational change, said Biden would "bring back dignity to the White House."

Buttigieg's endorsement was the most eye-catching among the over 100 that flooded in for Biden from mostly moderate Democrats after his dominant South Carolina win on Saturday…
Elizabeth Warren
January 6, 2020: NPR posted an article titled: "Julián Castro Endorses Elizabeth Warren, Days After Ending His Campaign". It was written by Scott Detrow. From the article:
Just days after ending his campaign for president, former Housing and Urban Development Secretary Julián Castro is endorsing Massachusetts Sen. Elizabeth Warren.

The two will hold a rally together Tuesday evening in Brooklyn.

Castro's endorsement is the most high-profile yet from a onetime 2020 candidate…

…"There's one candidate I see who's unafraid to fight like hell to make sure America's promise will be there for everyone," Castro says in a glossy video that shows him driving up to Warren's Cambridge home, knocking on her door, then sitting down in her kitchen for an extended conversation as Warren serves tea.

"Nobody is working harder than you are, not only meeting people but listening to people," Castro tells Warren in the video…

…Castro decided to endorse so quickly after dropping out, in contrast to most of the other candidates who've left the race, in order to have time to campaign for Warren ahead of the Iowa caucuses, which are in less than a month…
NOTE: Julián Castro is a Texan who was the former mayor of San Antonio, Texas.
---
Controversies
January 6, 2020: The Texas Tribune posted an article titled: "National Democrats jump into new lawsuit over Texas voter registration requirements". It was written by Alex Ura. From the article:
…In a federal lawsuit filed Monday in San Antonio, the Texas Democratic Party and the campaign arms for Democrats in the U.S. House and Senate allege that Texas is violating the U.S. Constitution and federal and state law by rejecting voter registration applications without an original signature.

The legal challenge springs from a 2018 electoral kerfuffle over the Texas secretary of state's rejection of more than 2,400 registration applications filled out by voters using Vote.org, a website run by a California nonprofit. That online application asked Texans to provide personal information and a picture of their signature to auto-populate a paper voter registration form that was then mailed to county registrars.

Days before a registration deadline that year, the secretary of state's office indicated that applications submitted through the website should be considered invalid because they contain electronic signatures, not physical ones.

In the lawsuit, the Democrats argue the secretary of state's signature requirements are unconstitutional and impose "an arbitrary requirement that limits access to the franchise." While the state allows eligible Texans to submit registration applications in person, by mail, or fax, Texas law "makes no reference" to requiring an original signature, they argue in the legal challenge.

Citing violations of the First and 14th Amendments and the federal Civil Rights Act, the state and national Democrats want a judge to block the state from enforcing the original signature rule and keep the county registrars from rejecting voter registration applications…

…Texas' Republican leadership has long shot down efforts to enact online voter registration in the state. As of October, Texas was one of 13 states that didn't allow for online registration…

…Bolstered by Republicans' narrowing margins of victory and polls showing that Texas might be at least slipping from the GOP, Democrats have signaled they see voting rights litigation – and the voters that might be helped through it – as part of their long-term strategy in the state…
March 4, 2020: San Antonio Express-News posted an article titled: "Texans forced to wait to vote on Super Tuesday". It was written by Brian Chasnoff, Taylor Goldenstein and Scott Huddleston. From the article:
Across Texas, patience was required to vote on election day, as long lines led to long waits at the polls.

In Bexar County, officials attributed the delays to technical glitches and confusion over voting rules.

"We had people going back to the polls and wanting to cancel their early voting ballot because the candidate they voted for in early voting had just dropped out," Bexar County Elections Administrator Jacque Callanen said. "That occurred in a number of poll sites. That threw judges for a loop."

This week, former Mayor Pete Buttigieg of South Bend, Ind., and Sen. Amy Klobuchar of Minnesota both left the Democratic presidential race within a day of one another. Changing early votes after a candidate drops out is not allowed in Texas.

Another source of delay: people who tried to register to vote on election day. That's also not allowed.

In addition, mix-ups with new printers caused snarls of voter traffic at about 50 polling sites…

…Under state law, anyone who has gotten in line by the time the polls close must be allowed to vote, no matter how long it takes. In extreme cases, such as Texas Southern University in Harris County, voting didn't wrap up until 1 a.m…

…Election officials and voting rights advocates are trying to determine what caused the excessive waits. Large turnout might have been one cause.

As of the latest report, Texas saw hundreds of thousands more voters this election – with 1.8 million in the Democratic presidential primary alone, up from 1.4 million in 2016. That's a 26 percent increase in voters…

…Four out of five of the state's largest counties, including Bexar, moved to allow countywide voting centers in 2019. The centers allow voters to cast ballots at any polling location, no matter where they live. The sites are intended to increase turnout by making voting more convenient.

The consolidation has contributed to the loss of 750 polling places statewide since 2012, a 2019 report states. There's also a learning curve as voters grow accustomed to the new locations and shed old habits…

…In several large counties, including Harris and Tarrant, primaries were not held jointly by the two major parties. The two must agree whether to run their elections together and use the same check-in tables and machines – or conduct separate primaries.

With such high turnout on the Democratic side yet equal numbers of machines in both parties' primaries, it meant Democratic voters often were stuck waiting in line. Republican voters had little to no wait, and machines on their side wen unused…
March 4, 2020: The Guardian posted an article titled: "California and Texas voters faced hours-long lines on Super Tuesday". It was written by Oliver Laughland and Sam Levine. From the article:
Voters in Texas and California faced long lines at the polls on Super Tuesday with some waiting several hours or longer to cast their ballots in the vital primary elections: a phenomenon that has triggered renewed concern over the running of America's elections.

In Texas, voters in multiple cities waited in line long into the night after the polls officially closed….

The last voter at Texas Southern University cast his ballot in the early hours of Wednesday morning after waiting nearly seven hours in line.

Experts say a combination of factors are responsible for the long lines, but it was an alarming reminder of the extreme barriers Americans can face if they want to cast a ballot on election day.

In Texas, advocates said the long lines disproportionately appeared in minority and student neighborhoods, areas most likely to vote Democrat in the general election in November.

Each additional hour people wait to vote decreases the probability they will vote by 1%, according to a 2017 study. People who have to wait a long time to vote are also less confident their votes will be counted, according to a different study.

In Austin, Texas' capital city, lines at polling stations at the University of Texas snaked around buildings as student voters, many casting a ballot in a presidential primary for the first time, waited up to two hours and 45 minutes at some locations.

At a polling station at the University of Texas's Perry-Castenada library, the Guardian witnessed two students being turned away after polls had closed at 7pm.

Fernando Miranda, a 19-year-old finance major, had queued for an hour and half earlier in the afternoon but had to leave the line to attend class. He returned shortly after 7pm, waited in line again for two hours more before being told by an election official he would not be able to cast a vote…

…Texas allows residents to vote early, but a higher percentage of people than expected chose to case their ballot on election day, said Robert Stein, a political science professor at Rice university. Many of those new voters, Stein speculated, were African American voters driven by a competitive senate primary and Joe Biden's victory in the South Carolina primary. Harris county also uses aging voting equipment, he said, making it difficult to accommodate for the surge of voters…

…Madeline Pelzel, a student at Rice University, attempted to vote several times and finally waited in line for more than three hours at Texas Southern university before casting her ballot. She said she tried to vote at another location Tuesday morning, but left after realizing she would miss class because the wait there was so long.

Pezel said the long lines were voter suppression…

…Anthony Guiterrez, executive director of the Texas chapter of Common Cause, a government reform system, also said the lines were linked to a recent Republican-backed law that prohibits local election officials form opening temporary polling stations on college campuses and other places where it's difficult to get to the polls…
---
Results
2020 Texas Democratic Presidential Primary
March 3, 2020: USA Today posted an article titled: "Joe Biden wins Texas, taking Super Tuesday's second-biggest prize and nine states overall". It was written by William Cummings, Bart Jansen, Maureen Groppe, and Nicholas Wu. From the article:
Texas completes Biden's transformation of Democratic race

Former Vice President Joe Biden capped a transformational Super Tuesday by winning Texas, the third-largest overall prize in the Democratic primaries, and at least eight other states.

The win came after Biden swept other southern states including Virginia, North Carolina, Alabama, Tennessee and Arkansas. Biden also won Oklahoma and the home state of Amy Klobuchar, D-Mass., who dropped out Monday and endorsed Biden, and Sen. Elizabeth Warren, D-Mass., who won no states…

…Texas has 228 delegates, the largest of the day behind California with 415 delegates, which Sen. Bernie Sanders won. Sanders also won Colorado, Utah and his home state of Vermont…
The Guardian posted the following results for the Democratic primary:
Joe Biden: 716,030 votes – 34.49%
Bernie Sanders: 622,360 votes – 29.98%
Michael Bloomberg: 298,262 votes – 14.37%
Elizabeth Warren: 237,028 votes – 11.42%
Pete Buttigeig: 82,221 votes – 3.96%
Amy Klobuchar: 43,027 votes – 2.07%
Julian Castro: 16,844 votes – 0.81%
Tom Steyer: 13,801 votes – 0.66%
Michael Bennett: 10,408 votes – 0.55%
Tulsi Gabbard: 8,695 votes – 0.50%
Andrew Yang: 6,673 votes – 0.32%
Roque De La Fuente III: 5,590 votes – 0.27%
Cory Booker: 4,914 votes – 0.24%
Marianne Williamson: 3,902 votes – 0.19%
John Delaney: 3,277 votes – 0.16%
Robby Wells: 1,514 votes – 0.07%
Deval Patrick: 1,316 votes – 0.06%
2020 Texas Republican Presidential Primary
USA Today posted a short piece titled: "Trump sweeps Republican primary contests". It is part of the same article posted above. From the piece:
In unsurprising results, President Donald Trump won every state that held a Republican presidential primary on Super Tuesday.

Thirteen states held Republican primaries. Meanwhile, after Virginia's Republican party voted to cancel their Super Tuesday earlier in the fall, voters in the state only participated in a Democratic presidential primary.

Trump's remaining notable opponent, former governor of Massachusetts Bill Weld, has just one delegate to his name after months of campaigning against Trump. The president won Weld's state of Massachusetts. His lone delegate is from the Iowa caucuses, not from any of the Super Tuesday contests.

GOP Chairwoman Ronna McDaniel stated Trump's "record of results has fueled the momentum for our movement" and no "Democratic presidential candidate can compete with President Trump in November."…
The Guardian posted the following result for the Republican Texas Primary:
Donald Trump: 1,889,006 votes – 94.11%
Uncommitted: 71,555 votes – 3.56%
Bill Weld: 15,738 votes – 0.78%
Joe Walsh: 14,769 votes – 0.74%
Roque De La Fuente: 7,668 votes – 0.38%
Bob Ely: 3,565 votes – 0.18%
Matthew Matern: 3,535 votes – 0.18%
Zoltan Istvan: 1,488 votes – 0.07%
What Happened in the 2020 Texas Primary is a post written by Jen Thorpe on Book of Jen and is not allowed to be copied to other sites.
If you enjoyed this blog post please consider supporting me on Ko-fi. Thank you!