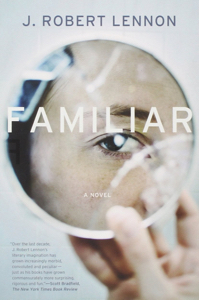 Elisa Brown is driving home after visiting the grave of her eldest son. Her car is old, and there is a crack in the windshield that she never got fixed.
Suddenly, the crack disappears. Elisa finds herself driving a much newer car, wearing clothing she never would have chosen for herself, in a body that is hers… but different.
These are not the only things that have changed. She has absolutely no idea what happened or how to fix it.
Continue Reading

"Familiar – by J. Robert Lennon"