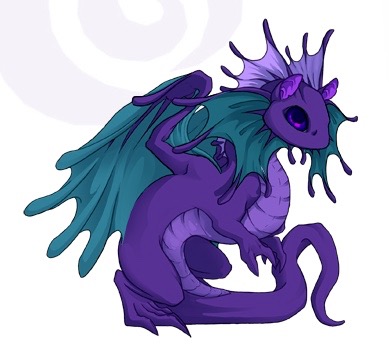 My original two dragons have managed to hatch the three eggs they were incubating. This is their third batch of babies. This time, they created some pretty purple baby dragons!
I haven't quite figured out what to do with the new hatchlings yet. I posted a blog about the upcoming hatchlings on Tumblr, but got no response. It was worth a try. All of the artwork in this post is copyright of Flight Rising.
For this post, I thought it would be interesting to do a "family tree" (of sorts) and track the genes that were handed down from my original two dragons to their three batches of offspring. My starter dragons are Shadowspawn and Bob.
Continue Reading "Flight Rising: Pretty Purple Dragon Babies"