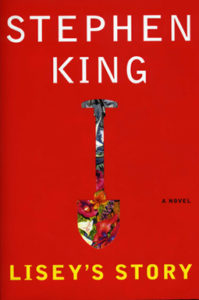 Lisey's Story is one weird fairy tale, from start to finish.
Lisey (which the reader learns right away rhymes with Ce Ce), is a widow.  Her husband, Scott, was a super popular writer of scary and strange fiction books. He had many of fans, and many of them were…. mentally unstable.
At the beginning of the book, Lisey is just starting to go through her husband's things, deciding what to keep, what to send away, and who to send these important things to.