Episode 21 of Candy Crush Saga is called Jelly Jungle.  It features a cute little dinosaur who is terrified that he will be eaten by a larger dinosaur who is flying overhead. Tiffi, the heroine of the Candy Crush Saga world, offers to help the little dinosaur.
I took a break from Candy Crush Saga after completing Episode 20 in January of 2017.  While I don't remember exactly when I started playing it again, I am certain I completed Episode 21 on May 23, 2017.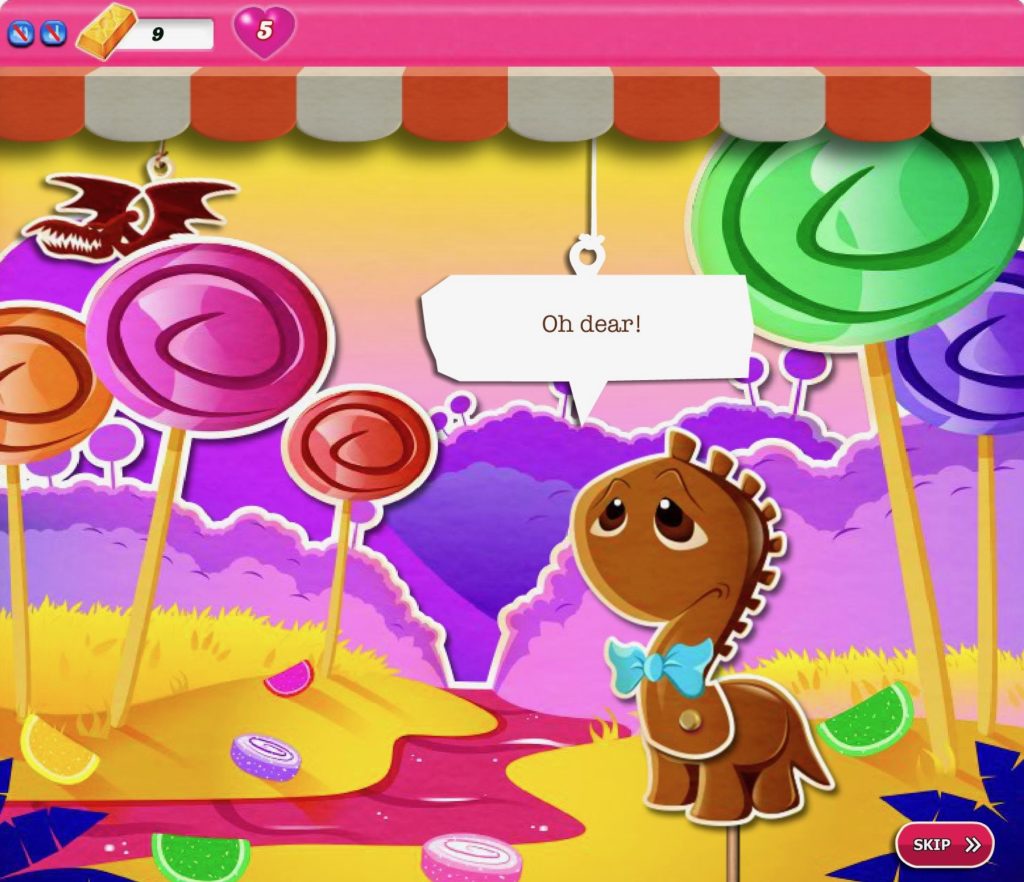 This episode starts with a little dinosaur, who is very nervous.  A large Pterodactyl flies overhead.
Tiffi: Why are you scared, little dino?
Little dino: I've got no place to hide, and that monster wants to eat me!
Tiffi: Don't worry!  I'll save you!
I completed Episode 21 – Jelly Jungle – on May 23, 2017.
I got three stars in most of the levels in Jelly Jungle.  I got two stars in one level, and one star in one other level.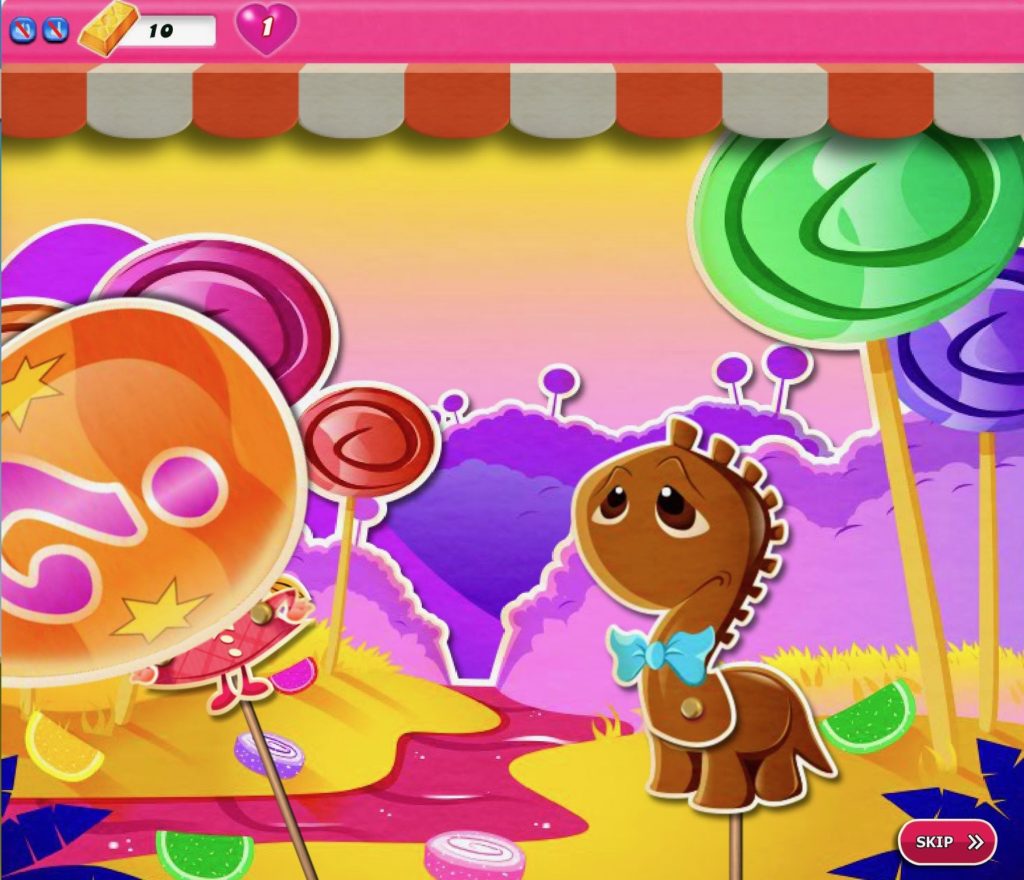 Tiffi brought the little dino a large, orange, egg that had a question mark on it.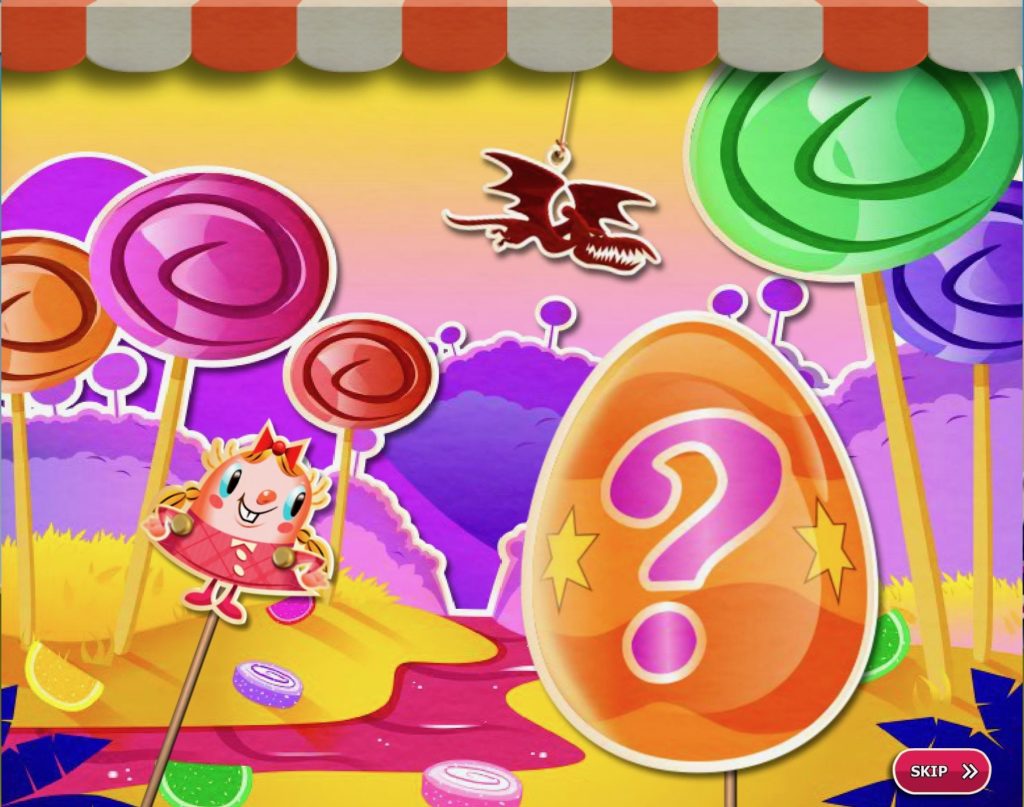 Tiffi threw the orange jelly egg on top of the little dino.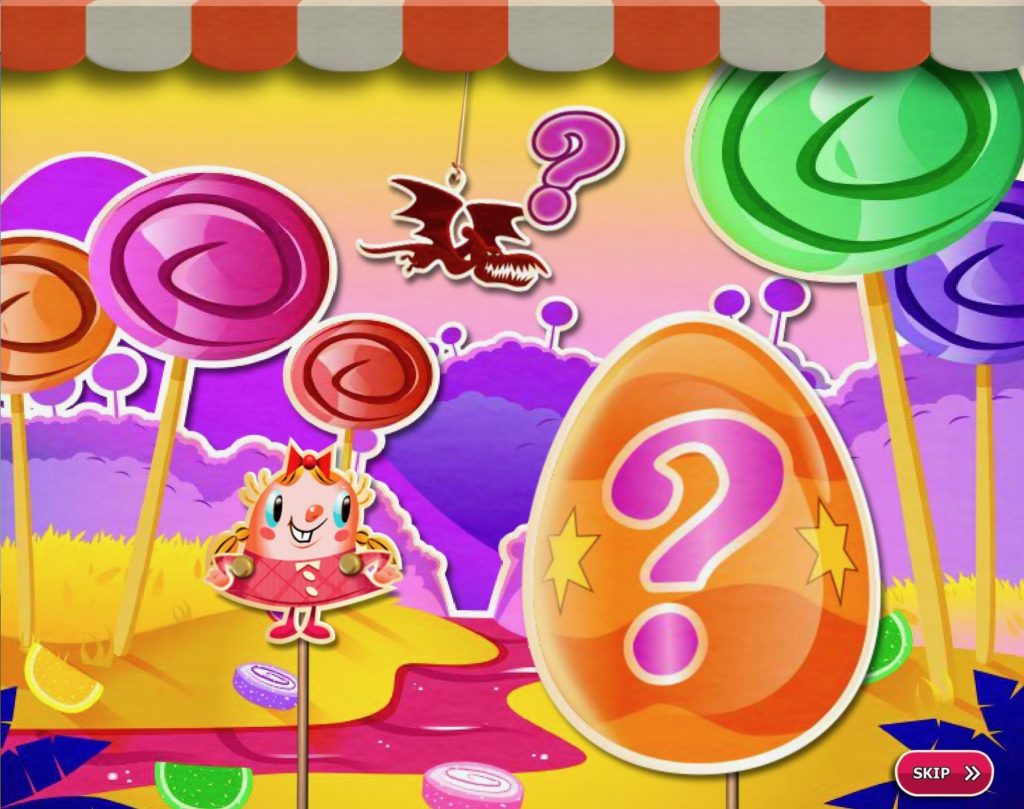 The monster flying overhead became confused by the orange jelly egg.  The monster flew away.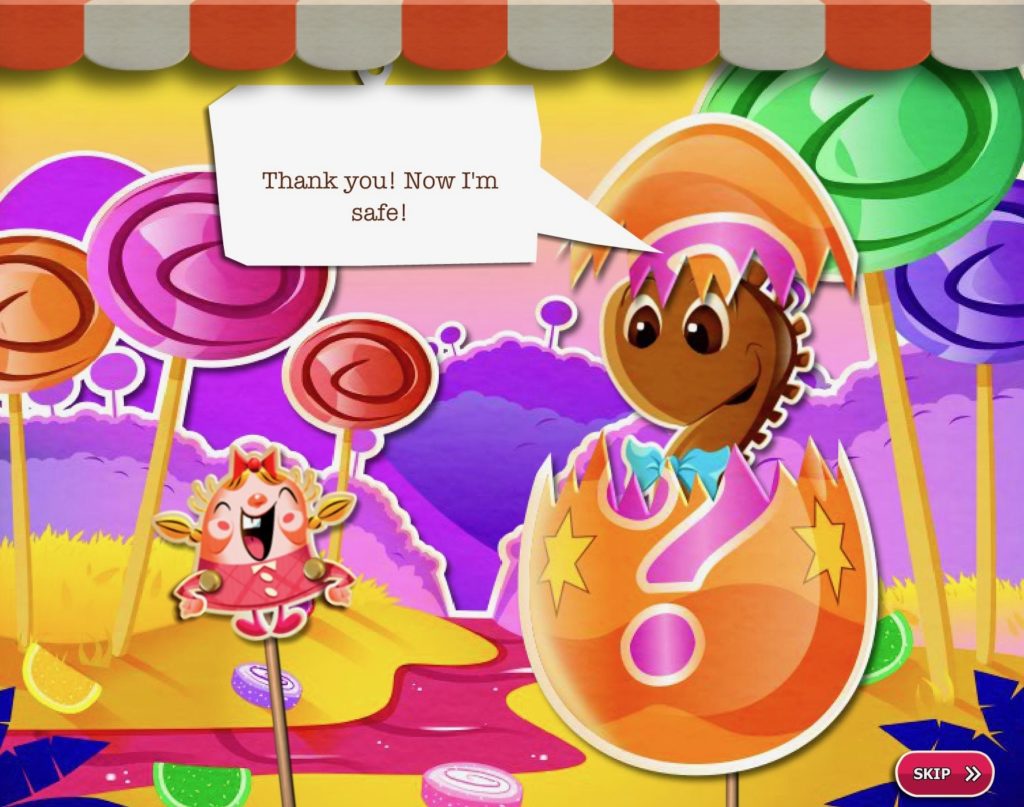 Little dino: Thank you!  Now I'm safe!
I earned the Tiramisaurs Rex award.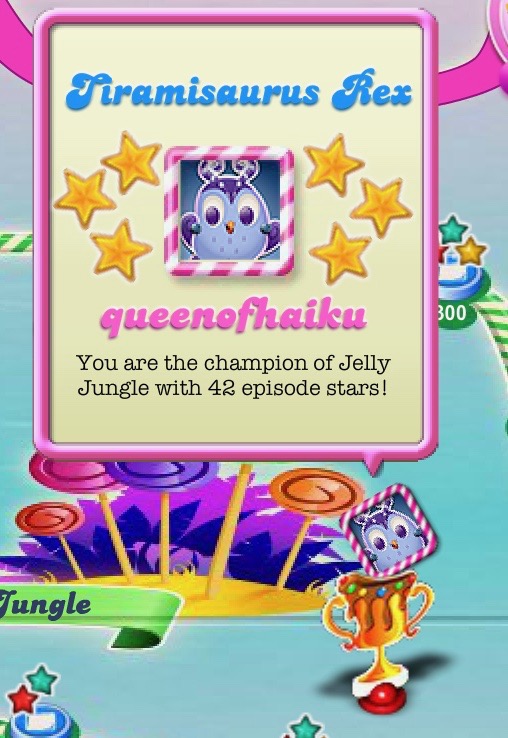 This is what the Tiramisaurus Rex award looks like in game.  It says: You are the champion of Jelly Jungle with 42 episode stars!
Candy Crush Saga: Jelly Jungle is a post written by Jen Thorpe on Book of Jen and is not allowed to be copied to other sites.
If you enjoyed this blog post please consider supporting me on Ko-fi. Thank you!