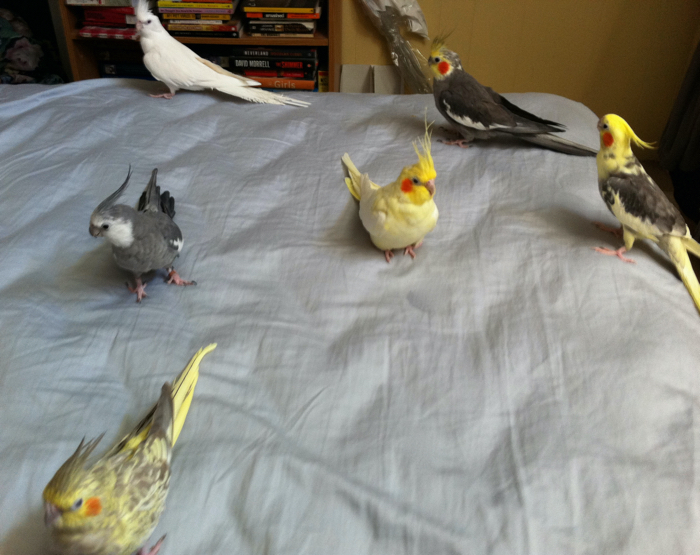 Throwback Thursday: Evenly spaced cockatiels (2010)
There was a heat wave going on, and the bedroom was the only room with an air conditioner. The flock of cockatiels appreciated it.
Back row to front row, left to right:
Gordo, Pepper
Marvin, Max, Morris
Poke
This post was originally posted on Tumblr and later on Book of Jen. It is not allowed to be posted to other websites.
If you enjoyed this blog post please consider supporting me on PayPal.me. Thank you!