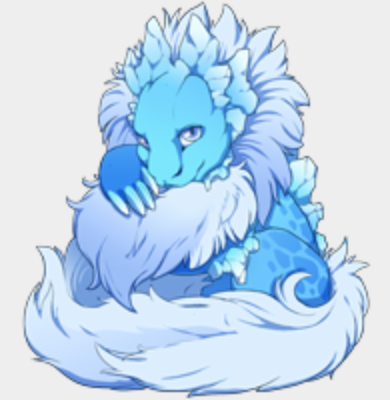 Flight Rising is a browser-based game that allows player to collect and control a Lair full of dragons. There are a wide variety of Familiars that players can give to their dragons. Some, like the Goblin collection, are connected to in-game holidays.
All of the artwork in this post is copyright of Flight Rising.
The Frozen Goblin was the holiday Familiar for the 2017 Crystalline Gala. It started on January 22, 2017, and ended on January 28, 2017.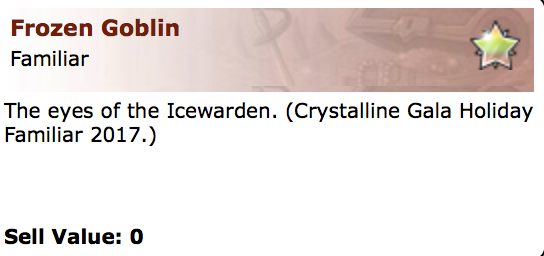 Frozen Goblin: Familiar – The eyes of the Icewarden. (Crystalline Gala Holiday Familiar 2017).
I gave the Frozen Goblin to a dragon named Itzli. She was one of my newest dragons at the time, and needed a Familiar. Players can click on each and every Familiar that their dragons have once a day for Gold and Treasure.
Here is what Itzli looked like as a hatchling dragon.
Itzli is a female Bogsneak
Primary: Pearl Poison
Secondary: Black Toxin
Tertiary: Honeydew Basic
Eye Type: Shadow Common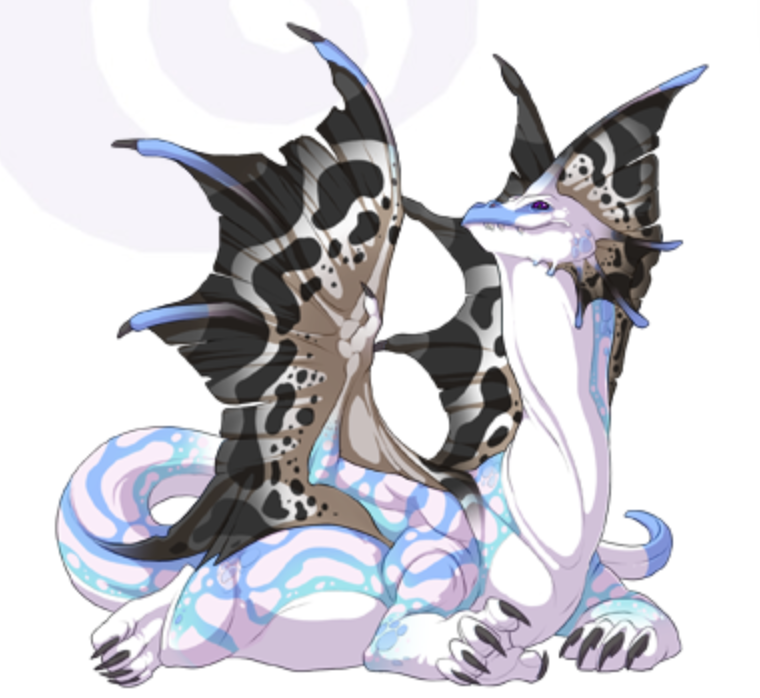 Here is what Itzli looked like as an adult dragon.
I checked the Flight Rising Auction House while I was putting together this blog. At this moment, there are some Frozen Goblin Familiars in the Auction House that could be purchased either for Gems or Gold.
The easiest way to obtain the Frozen Goblin was during the holiday it was connected to. I don't think any more have been added to the game after the holiday was over. The Frozen Goblin is not a retired Familiar, so if you wanted one, there is a chance you could buy one.
#Blaugust2019
Flight Rising: Frozen Goblin is a post written by Jen Thorpe on Book of Jen and is not allowed to be copied to other sites.
If you enjoyed this blog post please consider supporting me on Ko-fi. Thank you!