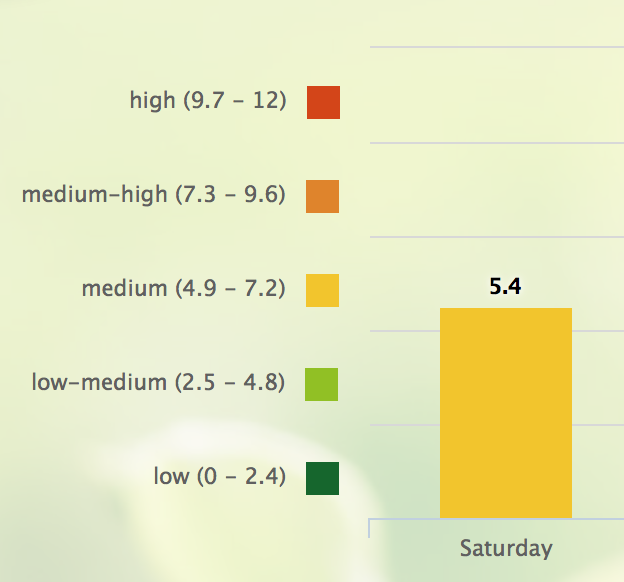 Today, the pollen count is a wonderful 5.4. I have no idea why, because it isn't raining and it's a little windy.
As such, I am not in pain, and I am breathing well. My husband and I went outside and played Pokémon GO for about half an hour or so.
AND! A woman just came to the door selling tamales – and all of the ingredients are completely safe for me to consume! Today is a good day.
It doesn't mean Spring pollen season is over, though…