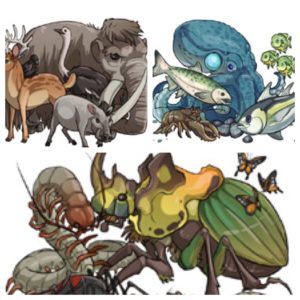 Flight Rising has a bunch of different achievements that you can earn. You can earn them for breeding related events, as a result of battle, and a bunch of other things.
You also get them for leveling all of your Gathering skills to level 10. All of the artwork in this post is copyright of Flight Rising.
The Gathering achievements are incredibly easy to do. Every day, you receive a certain number of "turns" that you can spend on any of the 6 different Gathering skills. Your choices are: Hunting, Fishing, Insect Catching, Foraging, Digging and Scavenging.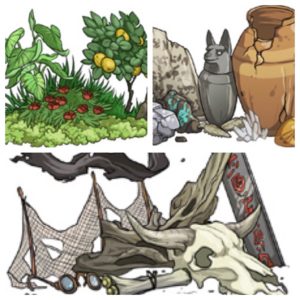 In other words, eventually, you will end up earning the achievements for leveling each Gathering skill up to level 10.  It's just a matter of time!  You can earn the Gathering Level 20 achievements the same way.
I have now earned all of the Gathering Level 10 achievements.
Level 10 Scavenging: Reach a level of 10 in the Scavenging skill. – Points: 10 – Earned: 2013-12-29
Level 10 Digging: Reach a level 10 in the Digging skill. – Points: 10 – Earned: 2014-01-04

Level 10 Hunting: Reach a level of 10 in the Hunting skill. – Points: 10 – Earned: 2014-01-05
Level 10 Insect Catching: Reach a level of 10 in the Insect Catching skill. – Points: 10 – Earned: 2014-01-05
Level 10 Foraging: Reach a level if 10 in the Foraging skill. – Points: 10 – Earned: 2014-01-06

Level 10 Fishing: Reach a level of 10 in the Fishing skill. – Points: 10 – Earned: 2014-01-07